Benedek Vida (2006) was born into the world of motorsports. His father, Zoltán Vida used to be a mechanic for Főnix Motorsport, a Hungarian GT and Touring Car racing team. Benedek was seven years old when he first tried a kart and enjoyed the way he could control and slide the machine. Initially, he was mentored by his father who taught him the techniques of competitive karting.
Following some amateur level racing, he won the 'Hope of the Future' award in the 2015 Hungarian Hobby Cart Cup organized as part of the Hungarian Amateur Karting Championship of the Hungarian National Motorsport Association (MNASZ). A year later, in 2016 he claimed the championship title and the 'Racer of the Year' and 'Qualifier of the year' special prizes. After his initial success with rental karts, he also gained experience with a racing kart; after half an hour of testing he closed in on the pole position lap time with a high mileage engine and used tires.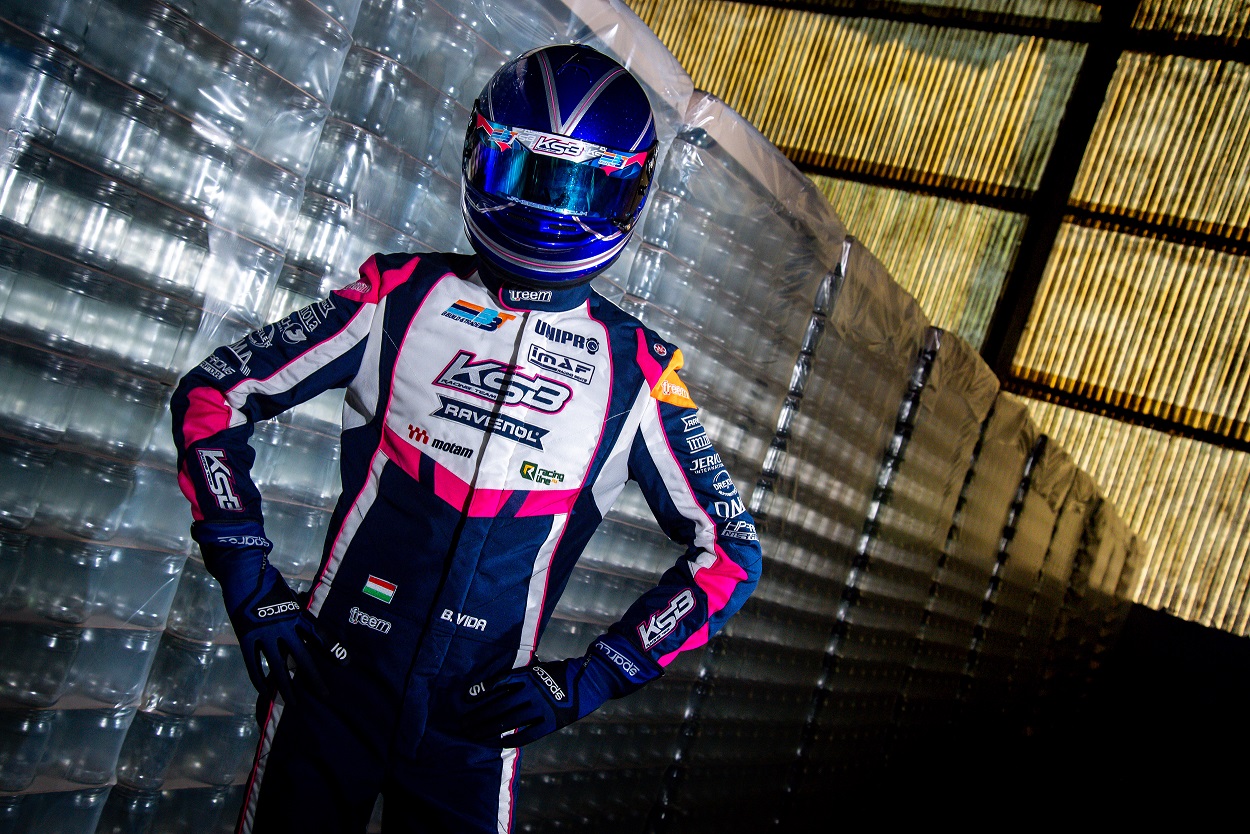 In 2017, Beni won the Rotax Minimax category of the Hungarian Gokart Talent Cup (GTC) amateur series and then claimed another title by racing rental karts in indoor competitions. The following year he competed and won again in GTC but progressed into the Rotax Junior category.
For the 2019 season, he moved to a new team that represented Ralf Schumacher Kart in Hungary and raced in the GTC Rotax Junior category. Besides winning the championship title, he also entered some races in the Hungarian National Karting Championship, claimed a pole position and earned a test opportunity with a Formula Renault race car.
The year 2019 also brought Beni's international racing debut: he entered the prestigious Rotax Grand Festival and finished 2nd that he was also able to replicate in the last round of the FIA ​​Central European Zone Trophy. Following his breakthrough performances at the international level, KSB Racing Team approached Beni and since 2020, he has raced for the Austrian team in the Central European Rotax Max Challenge. Since 2021 he has added the Rotax Max Euro Trophy to his schedule. In his first year he won a bronze medal among juniors, currently he aims to continue his progress in the Senior category.