Gergő Rácz joins Budapest-based Motorsport Talent Management to continue his way to the top categories of touring car racing. As part of the partnership, the young racer will compete in the JCW Class of the 2022 MINI CHALLENGE, a support series of the legendary British Touring Car Championship (BTCC). Gergő will race for last year's champion EXCELR8 Motorsport.
Talented young race driver Gergő Rácz joins Motorsport Talent Management (MOTAM) and will be represented by the sister company of Truck Race Promotion that has built excellent reputation in the field of hosting internationally acclaimed motorsport events in Hungary.
MOTAM has explored international opportunities for the young driver, who will turn 16 in March, to advance his career with the aim of becoming a professional touring car driver. The choice fell on the MINI Challenge JCW Class, a permanent support series of the legendary British Touring Car Championship (BTCC). Gergő Rácz will join last year's champion ExcelR8 Motorsport.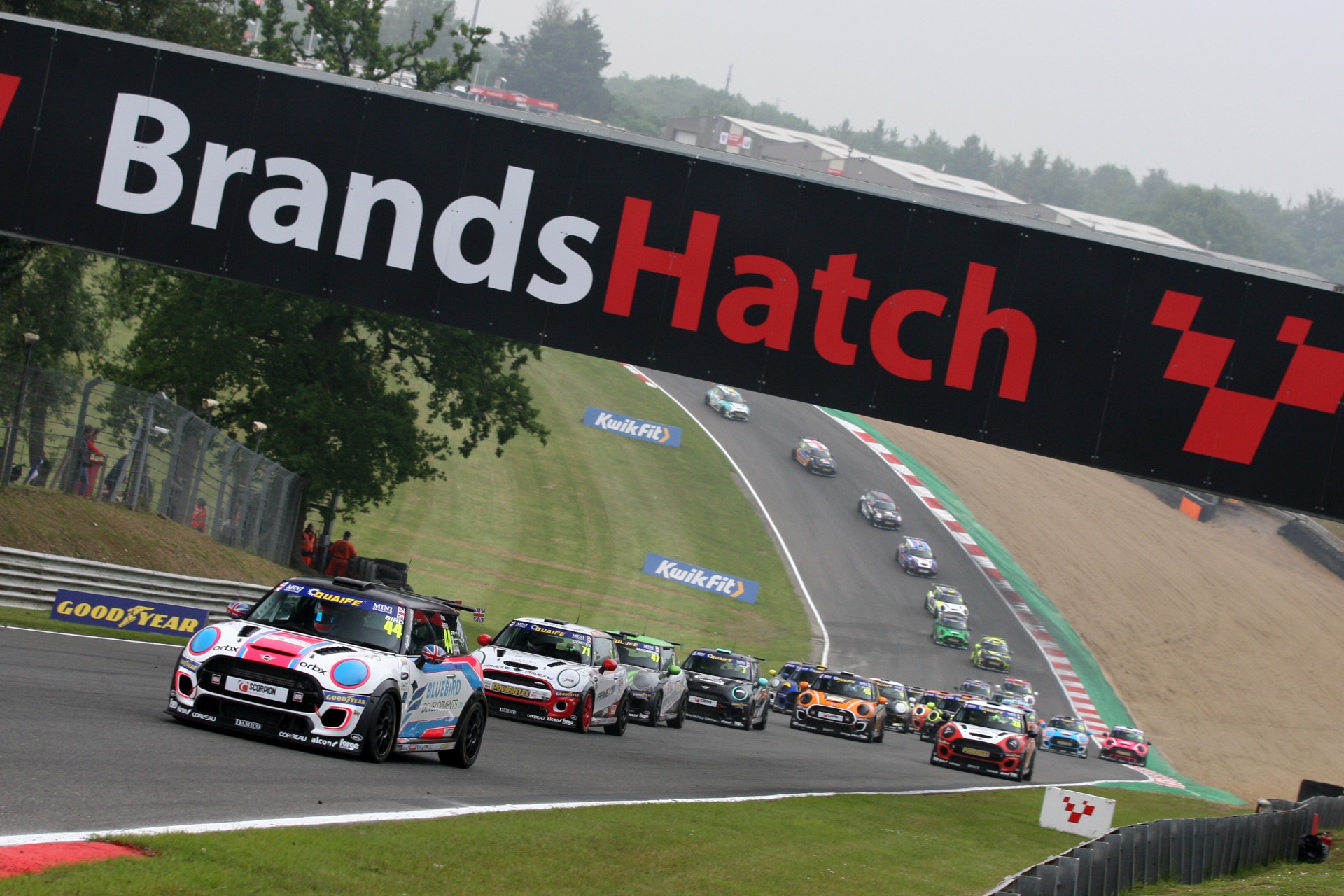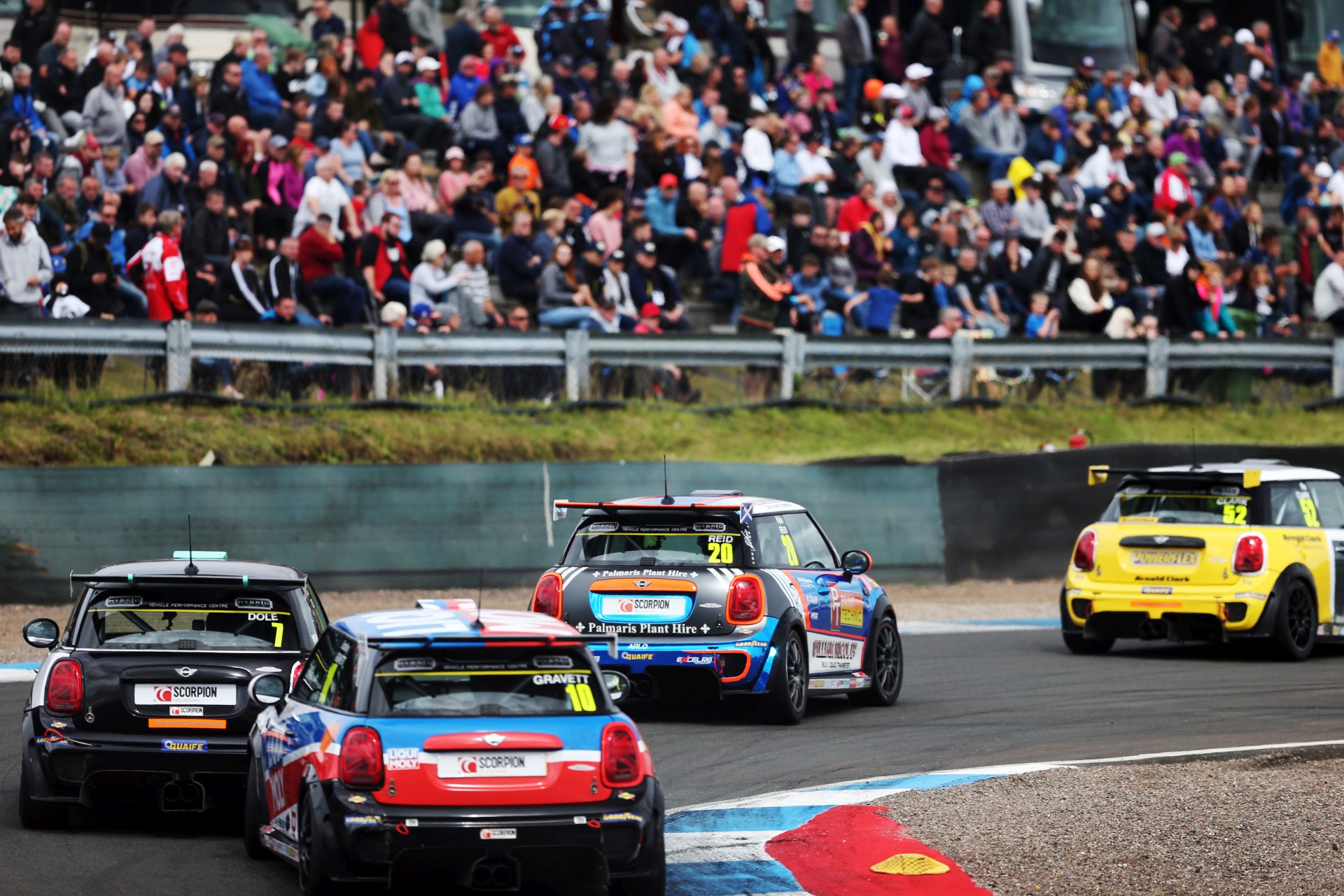 The JCW Class is the MINI CHALLENGE's upper category, with drivers using identical race cars based on the F56 MINI with Goodyear slick tyres, sequential gearboxes and a minimum power output of 240 bhp. The series offers Gergő Rácz an ideal opportunity to develop his skills in the UK, the pinnacle of touring car racing, in front of a large crowd and an advanced business environment.
The series is scheduled to start on the Donington Park National circuit on the weekend of 23-24 April 2022, with drivers competing in a total of 21 races over 7 rounds at legendary venues such as Brands Hatch and Silverstone.
After making his racing debut in 2018, Gergő finished 3rd in the junior classification of Swift Cup Europe at the Salzburgring only in the second race of his life. In 2019, he finished 2nd among the drivers under 16 years of age. During the 2020 season, he took his first overall victory of his career by winning in Brno. In 2021, he moved on to compete in a more powerful 1.4 litre turbocharged car and claimed overall victories at the Salzburgring and the Slovakiaring. This enabled him to finish the season in 4th place in the standings.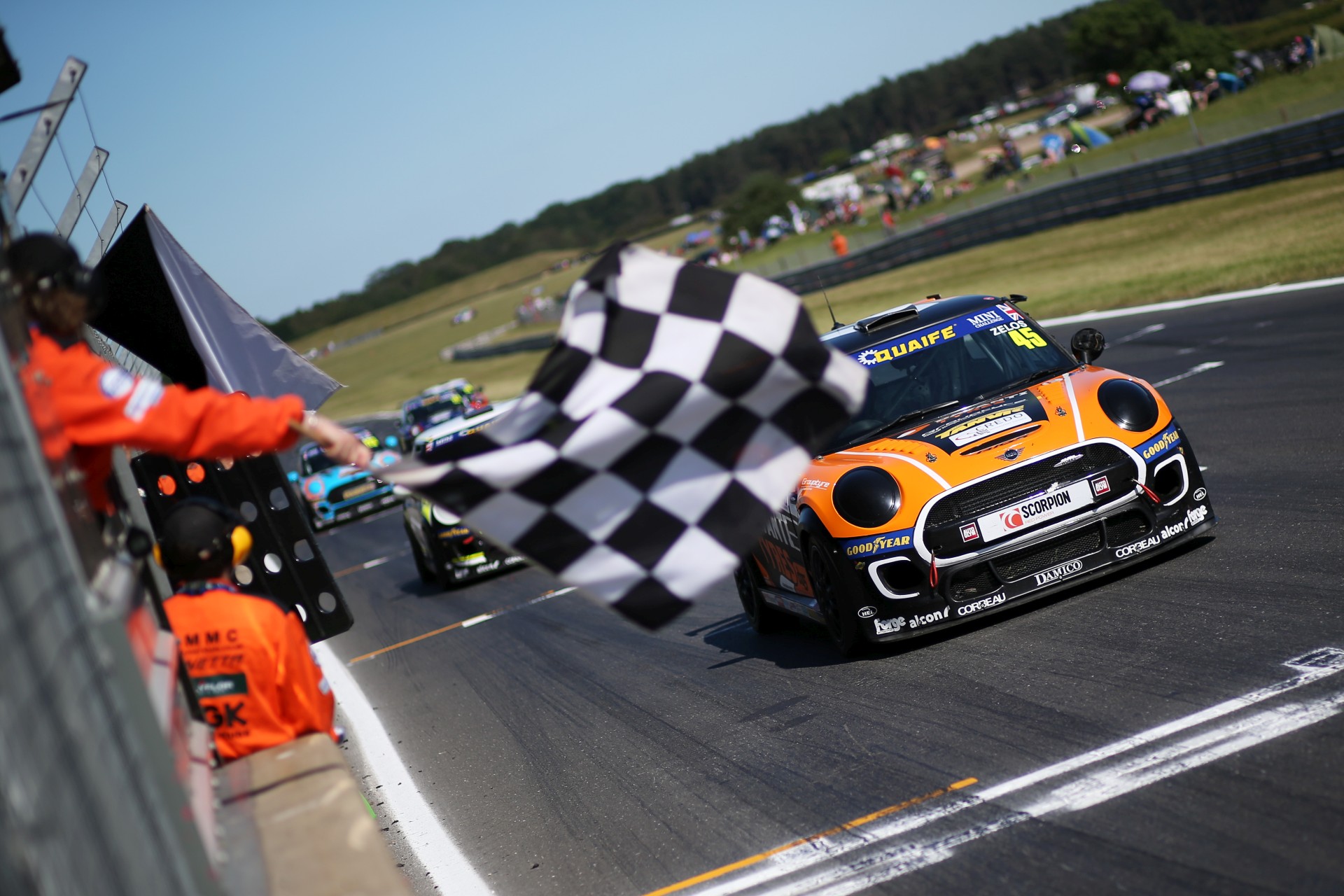 Sport has a major role in Gergő's family; his father, Gyula Rácz, used to play football for Ferencváros and then tried his hand at rallying as well. Although Gergő also played football and tried athletics, he fell in love with motorsport. He is practicing on a simulator and receives regular physical and mental training at Fit4Race to succeed. Besides racing, Gergő is studying at a bilingual high school, where he is taking every course in English except Hungarian literature and history. As a result of his efforts, he has already passed his A-levels in English language at the age of 15 and is also studying Spanish as a second foreign language.
In addition to managing the operational aspects of the sports programme, MOTAM is representing Gergő in sporting matters, take part in career development, initiate partnerships, manage his communication affairs and contribute to shaping his personal brand.   
"I'm very excited by this opportunity in the United Kingdom, the MINI CHALLENGE has a lot of new things in store for me, from right-hand drive to slick tyres and sequential gearboxes. The car is also more powerful than what I've driven before, and the tracks will be new to me, so I'm sure I'll have a lot to learn, but I'm really looking forward to it. Together with EXCELR8 Motorsport, hopefully we can be successful in the Rookie classification. I would like to thank to my father for supporting me in everything I do and to MOTAM for helping me take the next step in my career," said Gergő Rácz.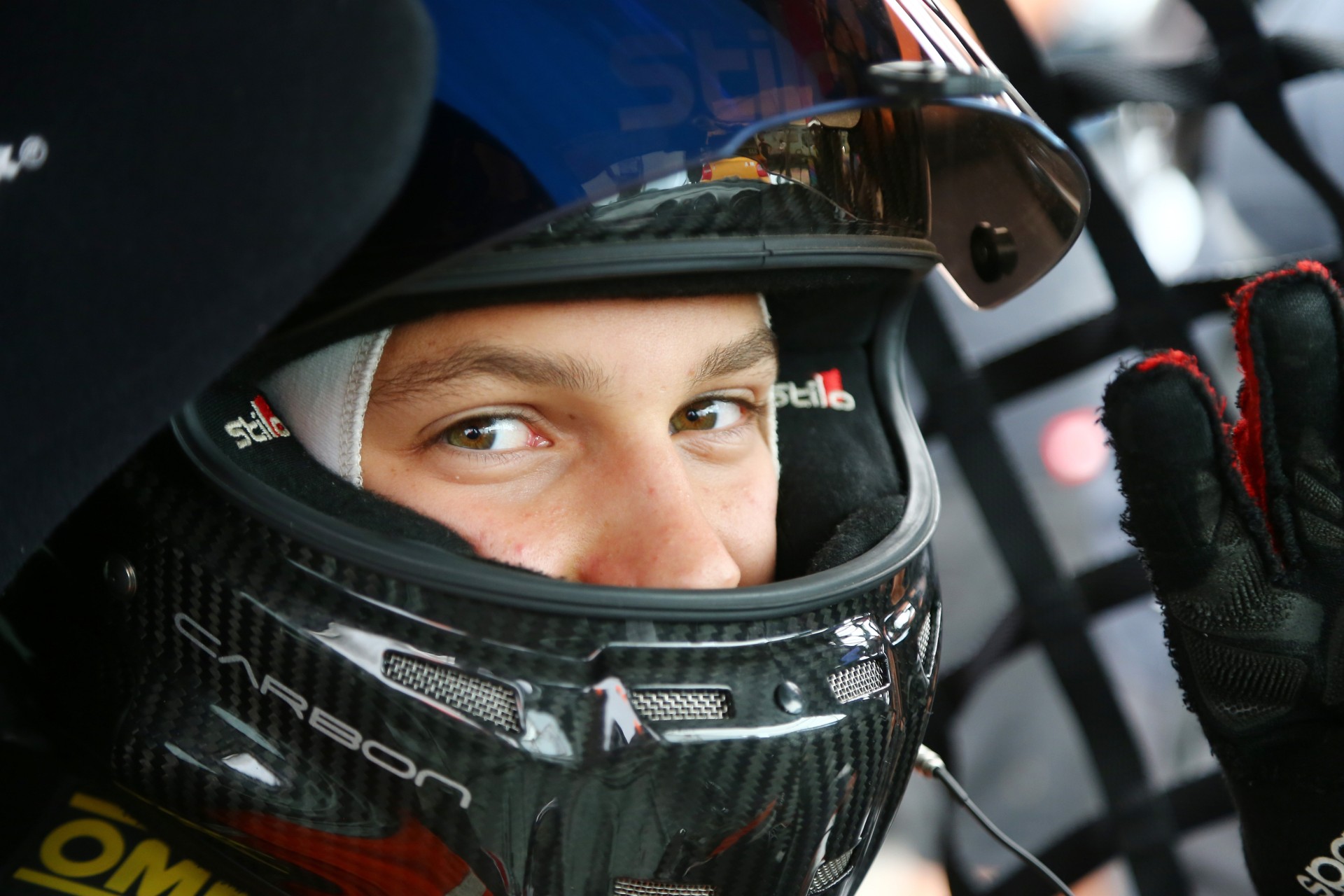 "I think it is important that MOTAM has taken the initiative in Hungarian motorsport and provides real expertise to help young talent to progress. We feel that Geri's career has reached a stage where we can think about building an international career and we are pleased that MOTAM has developed a plan that creates opportunities for us both from a sporting and business perspective. We also like the British culture and the MINI brand, so our ideas were right on target" said Gyula Rácz.
Justina Williams, Team Owner of EXCELR8 Motorsport, welcomed Gergő to the team:
"I am absolutely delighted and excited to have the opportunity to work with Gergő and MOTAM. The team are really looking forward to being a big part of the journey into BTCC for Gergő. I am sure Gergő will thoroughly enjoy the challenge in the JCW Class of the MINI CHALLENGE, learning a new car, new team and UK circuits. I can see a bright future ahead for Gergő and I am very proud to be a part of it."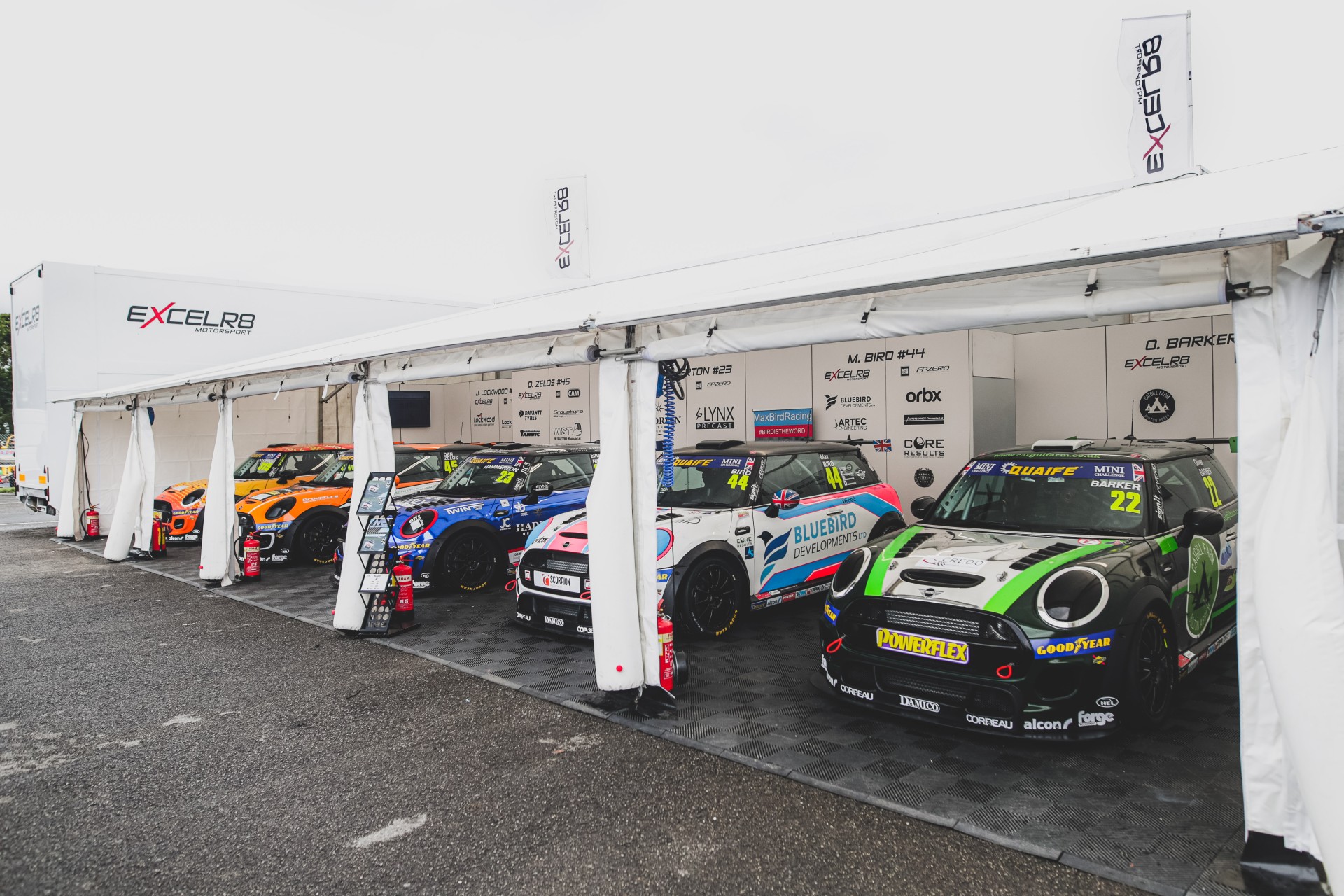 Tamás Őry, Managing Director of MOTAM added:
"We looked at a number of possibilities and finally, with the driver's ambitions in mind, we put together a sporting programme in the UK, bearing in mind that several of the most successful drivers of the World Touring Car Championship have proven themselves in BTCC. We are looking forward to another success story with Geri, counting on EXCELR8 Motorsport's expertise.

We would like to thank the promoters of the MINI Challenge and EXCELR8 Motorsport for welcoming us with enthusiasm and openness, and Gyula Rácz for his confidence in working with us to build Geri's career."