Márk Szőke will miss the next two rounds of the FIM Borilli EnduroGP World Championship to take the time and fully recover from the injuries he sustained before the world championship season. The Enduro Team Hungary will compete in the Open 4S category with Norbert Zsigovits in Estonia and Sweden. 
Enduro Team Hungary rider Márk Szőke will not participate in the next two rounds of the EnduroGP World Championship. The 25-year-old suffered an accident during a round of the Hungarian Endurocross Championship held in Bér in back in May. He has already undergone surgery for a broken leg and then several weeks of rehabilitation.
As a testament of his willpower and training, Márk was back on the bike after four weeks and on the 25th and 26th of June 2021 he competed in the EnduroGP World Championship races in Edolo, where he took two 4th places in the Open 2S category and had a chance to score a podium on the second day.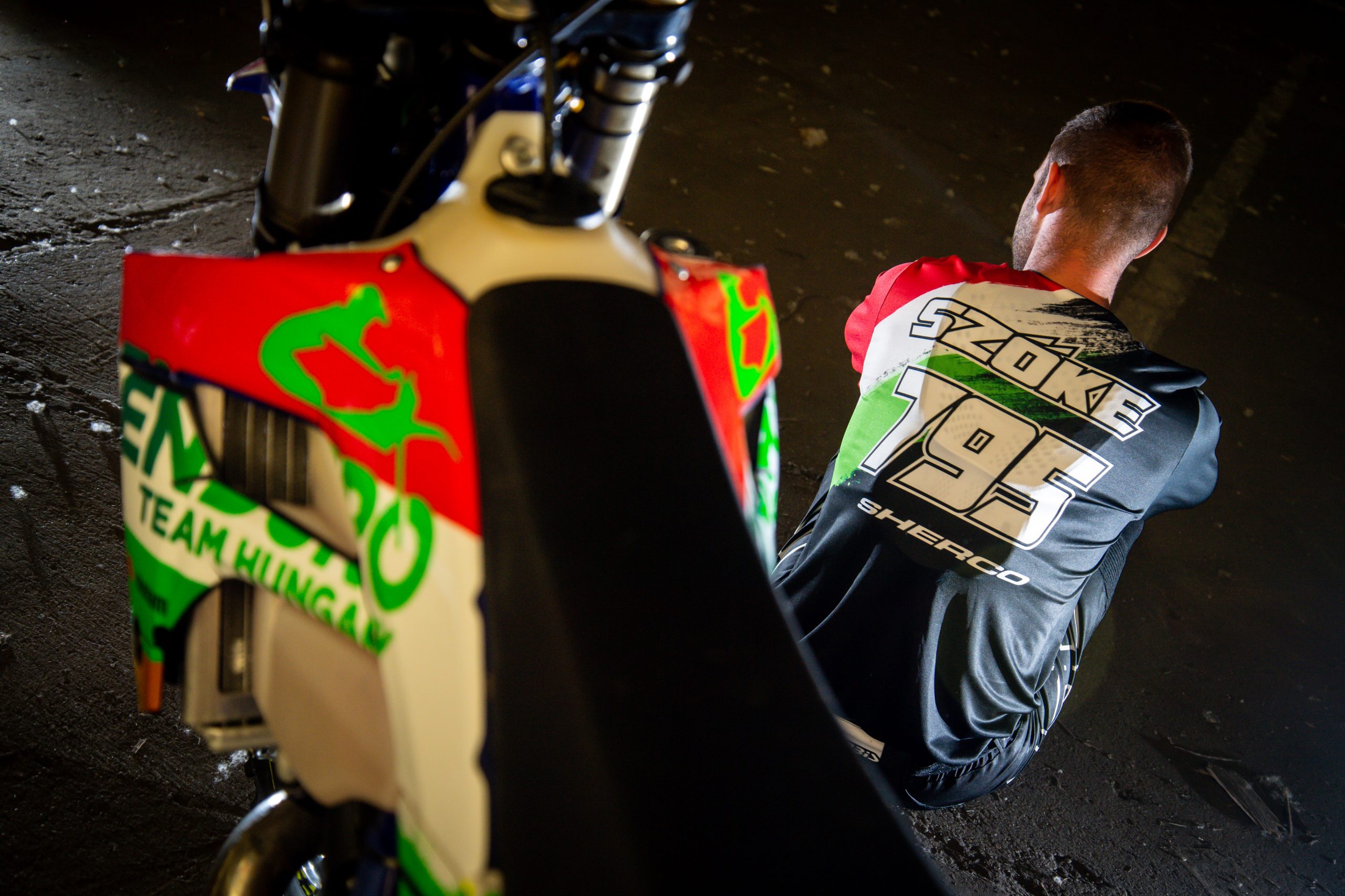 During the weekend in Italy, Márk was able to race with the help of an on-site performance coach delegated by Budapest-based Fit4Race, but following his homecoming, the injuries did not heal at the expected rate. 
Therefore he decided to undergo further treatment over the coming weeks to ensure a full recovery.
The next two rounds of the EnduroGP World Championship calendar will be held on consecutive weekends, with the riders competing in Estonia on the 17th and 18th of July 2021 and Sweden on the 23rd and 24th of July.
The close proximity of the races means that Márk will have to miss the next two rounds.
With the final third of the World Championships in Germany and France due to take place in October 2021, Márk's aim is to maintain his usual full commitment to the Open 4S category and to represent Enduro Team Hungary alongside Norbert Zsigovits.
"I would like to thank Ádám Hadobás, team manager of Enduro Team Hungary and Tamás Őry, managing director of MOTAM, because although I announced my withdrawal at the last minute, they were positive and want me to recover."
"I decided to do so because the pains prevented me from competing with pleasure in Italy, which is very important in this sport at such a high level. I would like to return so that I can give 100 percent. I waited until the last minute, but unfortunately I have to admit that although my muscles have recovered, I need more time to heal the bones," said Márk Szőke.