Martin Molnár showed a great performance at the first race of the WSK season, the Champions Cup in Lonato. In the Prefinal, he finished in fifth place. In the final he was briefly in third place, finishing fifth, but was given a 10-second penalty, which relegated him to 16th place. He can still be satisfied with his race pace.
The WSK season got off to an adventurous start as the original venue of the Champions Cup, Adria Speedway, was unavailable and the drivers had to move to Lonato. Here the fog made things difficult for the youngsters, with several free practice sessions having to be cancelled. This did not go down well with Martin, as the final fine tuning of the kart could not be completed before qualifying.
Nevertheless, he finished 11th in the 34-strong OKJ field. He finished 16th, 11th and 13th in the three Heats and was classified 10th overall in the Prefinal. Here, he delivered his best performance of the weekend, finishing fifth, up five places, tactically giving up fourth place to start the final from a better position.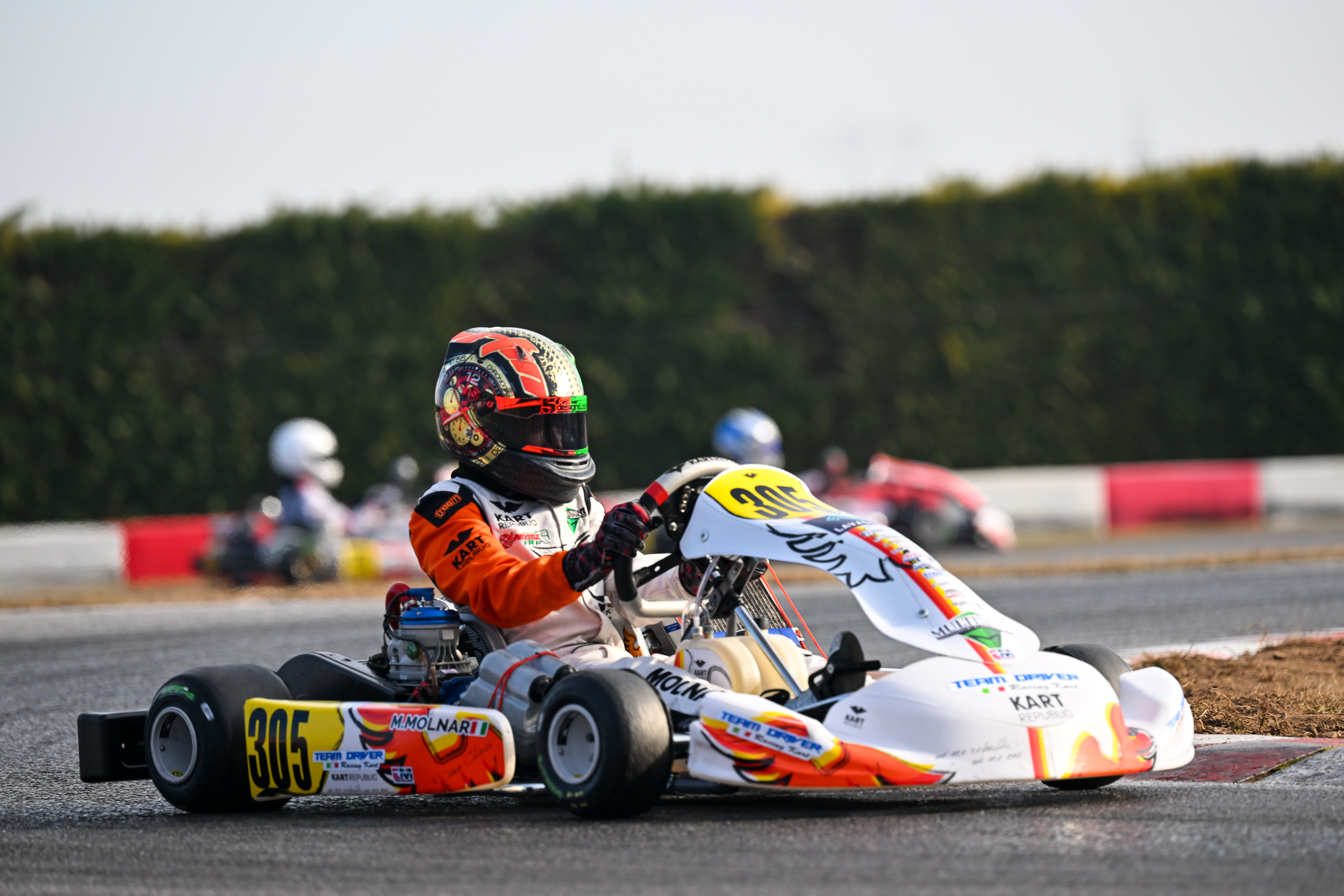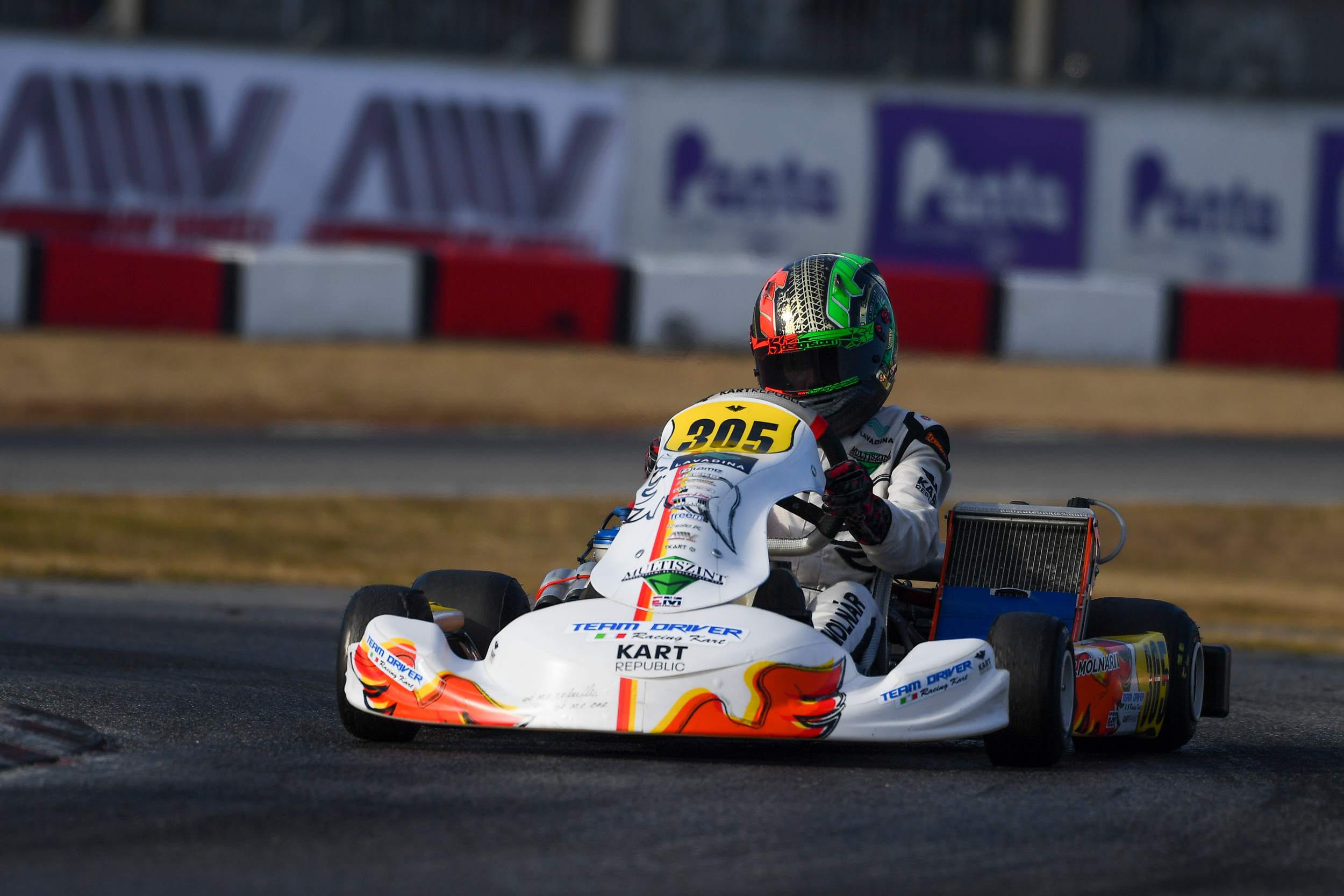 In the final, he started from fifth place and moved up to third, but was put in a disadvantageous position as a crash in front of him slowed him down and he kept battling for fifth and sixth place, finishing fifth. During the fight, he had his front bumper fall in, for which he was penalised five seconds, and for another incident he was penalised a further five seconds, which relegated him to 16th.
"Overall, we had a good weekend, I think I managed to do my best," said Martin Molnár. I started from tenth place in the Prefinal and managed to come up to fifth. In the final I had a good start, but there was a crash in front of me on the first lap and I lost some positions."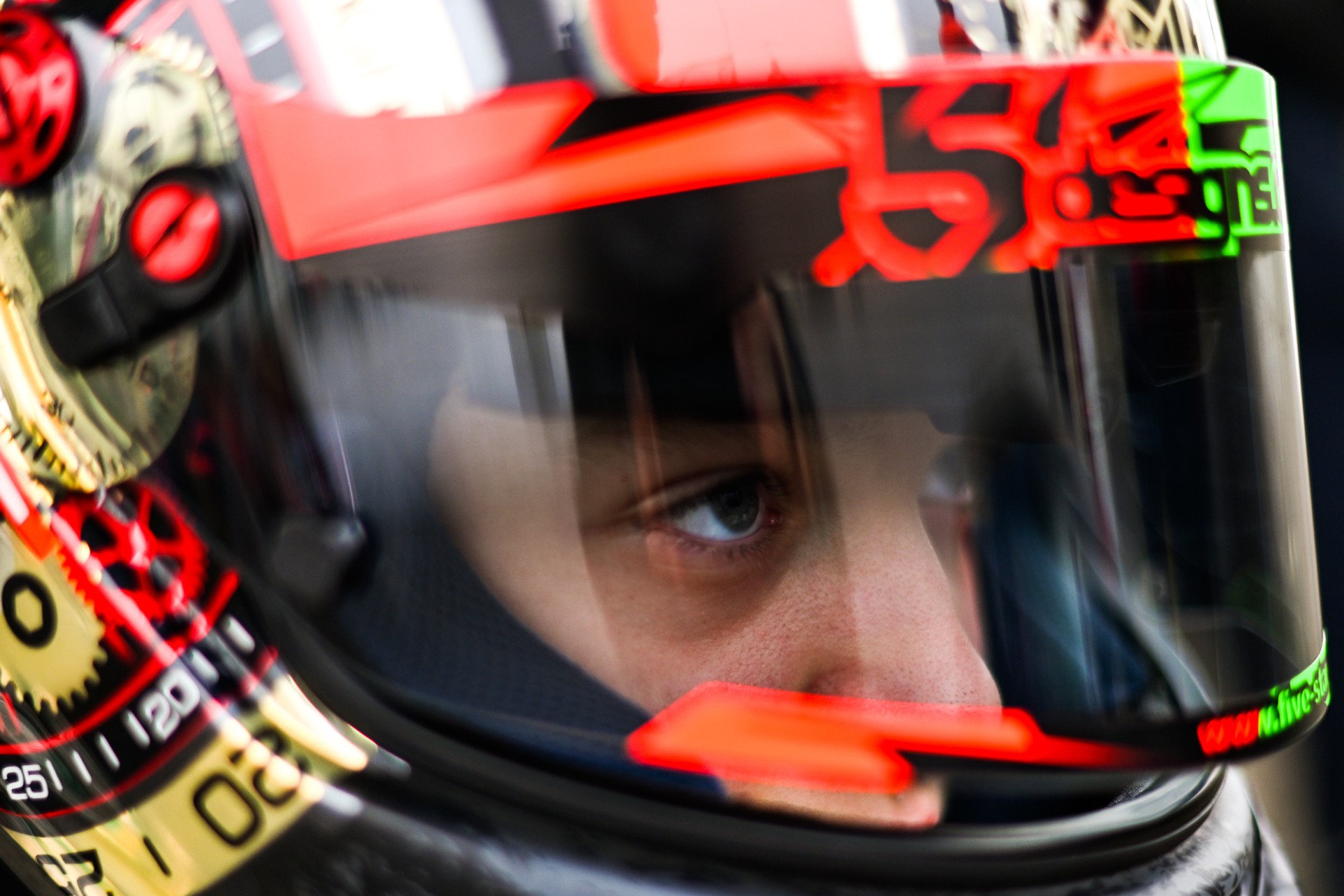 "From then on it was quite difficult to get ahead. On the last lap I had another crash in front of me, which I was lucky to avoid on the outside corner. I finished fifth and after the penalty I was 16th. I'm happy with my performance, we weren't perfect in terms of engine power and set-up, but we still had a good weekend."
The WSK series continues this week, from 27-29 January, with the first race of the four-race Super Master Series, also in Lonato.