This year's EnduroGP World Championship season continues in Portugal, where Márk Szőke will be back in action for Enduro Team Hungary after his medical treatment in recent months. In the meantime, Norbert Zsigovits competed for the title in the Austrian Enduro Championship and finished 3rd in the classification.     
After a long break, this year's FIM Borilli EnduroGP World Championship season will resume next weekend, on the 9th and 10th of October 2021, in the Santiago do Cacem region of Portugal instead of the originally planned round in Germany. Enduro Team Hungary will once again be represented by two riders, Norbert Zsigovits, who won the Open 4S World Cup race in Sweden, and Márk Szőke, who returns to Open 2S.
Márk Szőke previously competed for the team during the Edolo round of the World Cup, where he finished in 4th place but due to a previous leg fracture he was unable to take part in Estonia and Sweden. Over the past three months, he has been undergoing medical treatment and rehabilitation with the help of Fit4Race and specialists of Fájdalom Ambulancia in Budapest and managed to get permission to race again.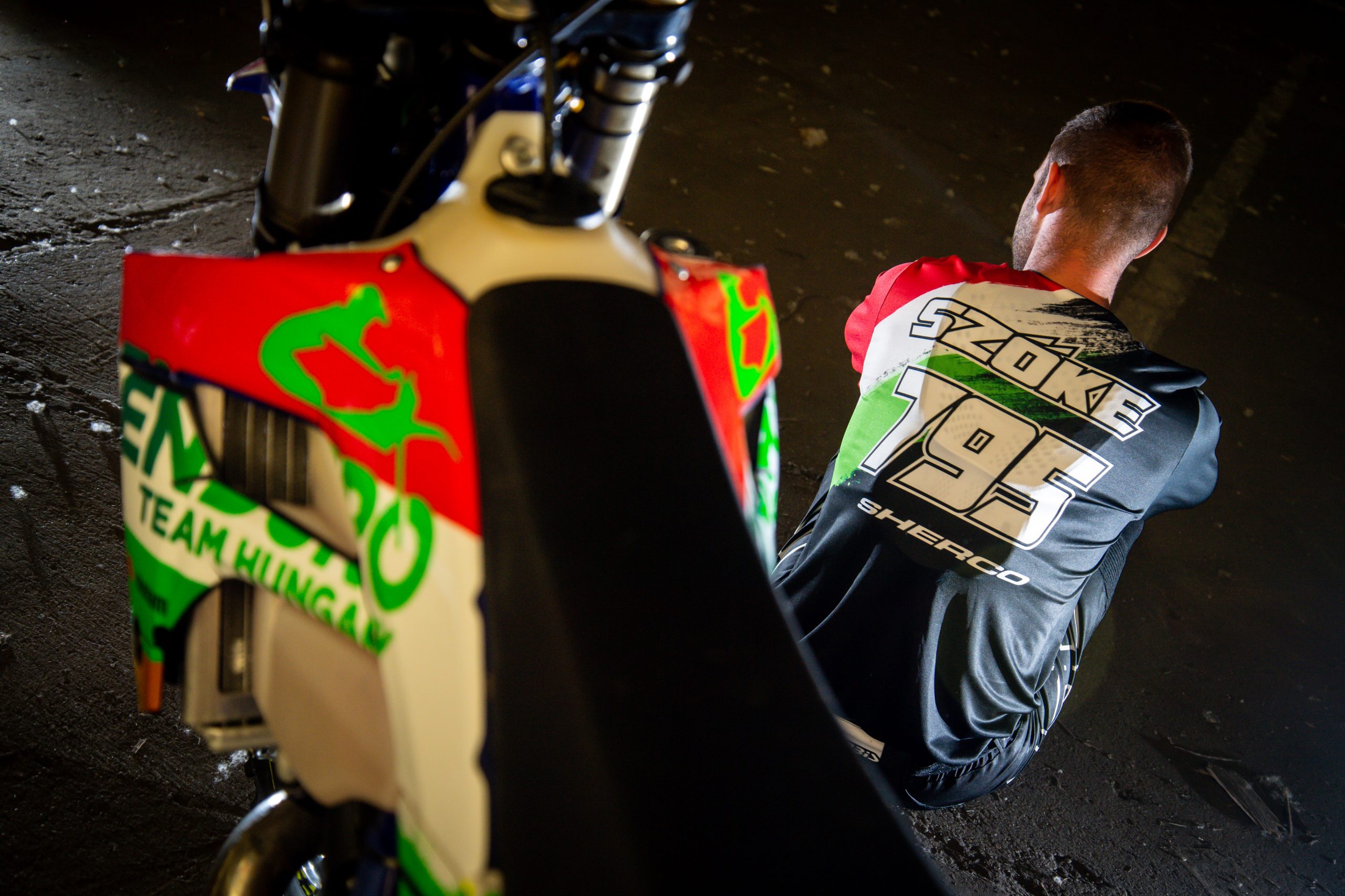 "I hit a tree with too much momentum at the Bér round of the Hungarian Endurocross Championship. I didn't fall, I just hit a tangent with my foot, but I landed with such a big momentum that I broke my shin bone. I finished and managed to win the race, but went straight to the ambulance. I was mentally shattered by what had happened to me, but I decided that night that I would still be taking part in our first EnduroGP race seven weeks later. I finished 4th in my category, but four weeks later, before the Estonian and Swedish races, I was still in so much pain that I decided I couldn't do the two races in a row. Instead I rested and started my preparation with renewed energy. Thanks to MOTAM, Fit4Race and Fájdalom Ambulancia, I am constantly doing physiotherapy and developmental exercises, I have specialists working on my legs, which is very important."
Norbert Zsigovits claimed podium finish in Austria 
While Márk Szőke spent the last weeks recovering, Norbert Zsigovits has continued racing in the Austrian Enduro Öm Junior Championship, where he competed in four out of six rounds since the last World Cup event and claimed two victories.
The Hungarian rider was competing for the championship title but eventually he finished 3rd in the standings before continuing his preparation in Tamási, Hungary for the last two rounds of the World Cup in Portugal and France.
"I finished the Austrian championships in 3rd place, which I'm not satisfied with, because that's not the result I was fighting for. Unfortunately, the endurocross races in the second half of the championship did not go very well. This year I was not so enthusiastic about the two-hour races, maybe that was one of the reasons why these races did not work out well. I would like to race in Austria again next year and fight for the senior championship title," said Norbert Zsigovits.