The 2022-2023 FIM Superenduro World Championship ended in Gliwice, Poland, where Norbert Zsigovits represented Hungary again in the Prestige category. The HUMDA Academy rider finished the race and the overall ranking in the top 10.
The 2022-2023 season of the FIM Superenduro World Championship has come to an end, with the sold-out Budapest round being the highlight for local fans. However, after the race held in early February, there were still two more races left for the field of the Prestige category. At the season-closing round in Gliwice, Norbert Zsigovits was there again and seemed to make another step forward in terms of results.
The rider from Csákánydoroszló made it to the finals again and had a chance to be a member of the Superpole, as he did in the previous round, as he set a good lap in qualifying behind the experienced Cody Webb. This temporarily moved him up to 4th but he eventually finished 9th, which proved representative of the later stages of the evening in Poland.
The athlete of HUMDA Academy finished the first race of the final in 8th place, and then two 10th places, so he also finished 9th in the overall standings in Gliwice.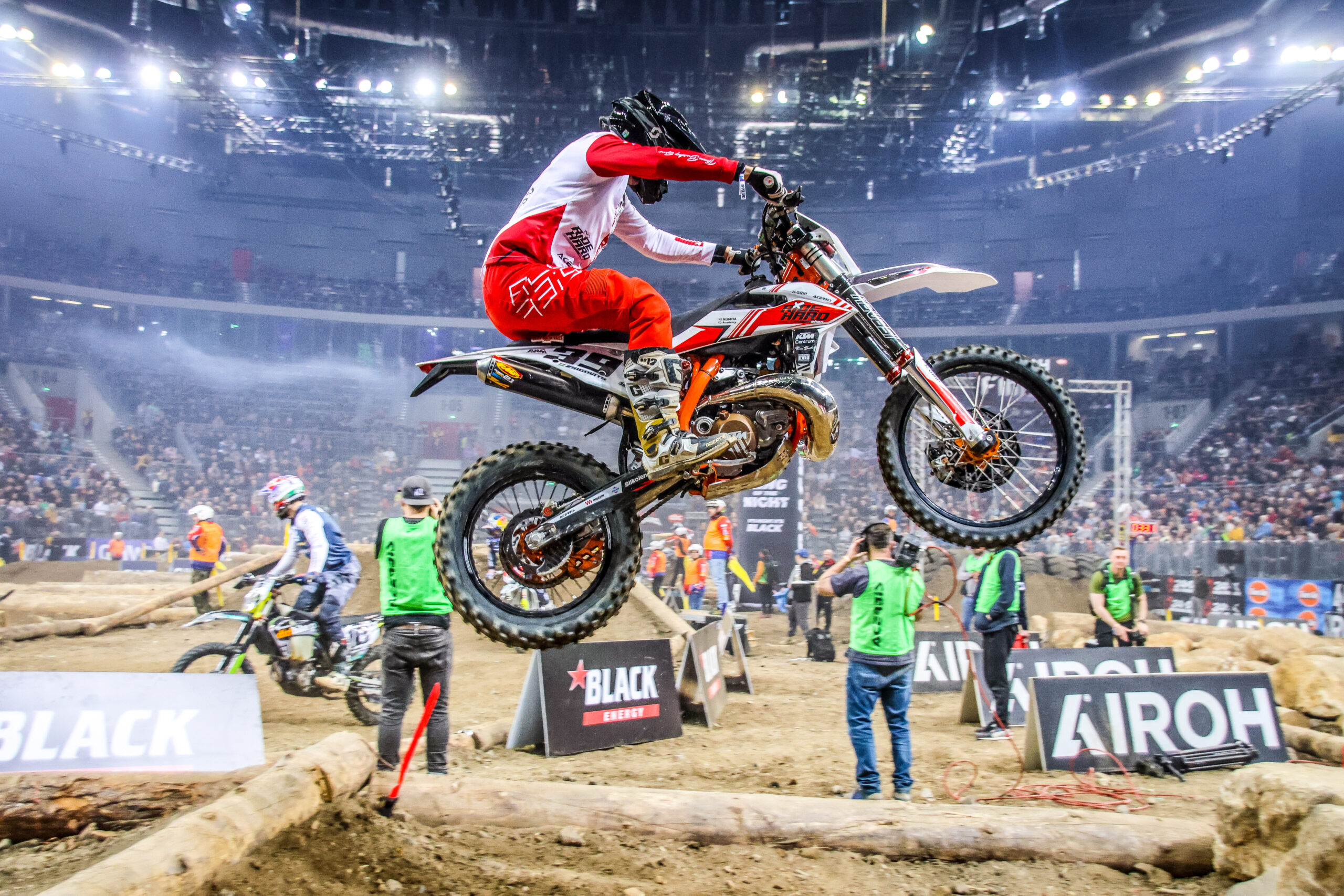 "We had a really technical, tiring but enjoyable track in Poland. I am happy with my performance as my pace has improved a lot over the year. There were a few mistakes that I shouldn't have made, but that's what Superenduro is all about!" said Norbert Zsigovits.
"I'm happy that I was able to have a stable season and finish in the 8th place in the Superenduro World Championship. I have learned a lot and improved. I am already looking forward to the next season! I would like to thank all my sponsors and supporters for their support."
A summary of the final round of the FIM Superenduro World Championship will be broadcast by Sport2 on 20 March 2023 at 21:30. The 2023-2024 season is traditionally expected to start in winter and is expected to return to Budapest.
Norbert Zsigovits, FIM Superenduro World Championship, Gliwice results:
Riders: 24
Time practice: 9th place
1st Final FIM Prestige: 8th place
2nd Final FIM Prestige: 10th place
3rd Final FIM Prestige: 10th place
Overall: 9th place, 20 points