Martin Molnár finished the second round of the WSK Final Cup in Lonato, Italy with an excellent performance. The rider of HUMDA Academy was in the top 10 in the heats and in the final he finished 14th, despite the fact that he was eliminated in the semi-final due to a broken chain.
During the free practice sessions, the participants had to cope with a variety of weather conditions in the last major race of the karting OK season, as the rain came and went. Before qualifying, the Energy Corse team managed to find a good set-up during the only dry practice session. Martin Molnár got the 7th place in his group anf finished 13 overall out of 48 participants in the OK class.
In the three heats he finished 7th twice and 9th once to reach the prefinals in 11th place. Here he made a good start, but on the second lap his chain, which drives the rear axle, broke and he had to abandon the race. This meant he could only start from 21st place in the final. Here he came up to 14th place after a very hard fought race and several serious battles.
Martin thus finished the first two OK races of his career in 16th and 14th place, exceeding expectations. The Energy Corse team was also extremely satisfied with the performance of the driver, who is supported by HUMDA Hungarian Motorsport and Green Mobility Development Agency Zrt.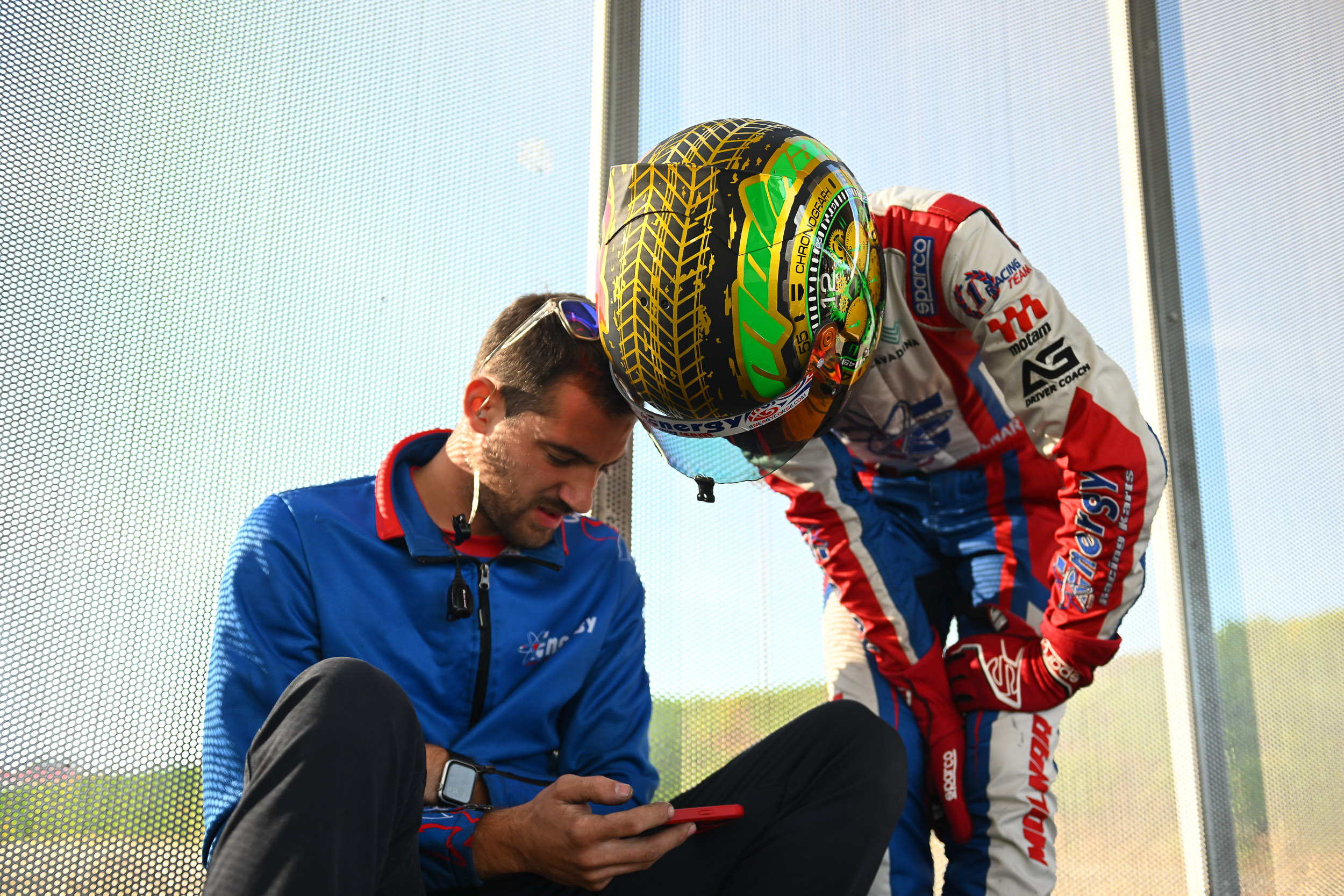 'If someone has told me three weeks ago that I would finish 16th and 14th in my first two OK races, I would have accepted it immediately. But I was left with a feeling of missing out' said Martin Molnár.
'My qualifying race went well, in the heats maybe a little bit was left in. I qualified 11th for the prefinal, where I would have liked to finish in the top 10 to get a better position for the final. But in the second round my chain broke. That's the technical sport. So in the final I started from quite behind, but I managed to finish 14th. I've gained a lot of experience in these two races, it's definitely been a useful change of category and I'm looking forward to the start of the season in January with a lot of hope.'
Martin Molnár, OK results
Participants: 48
Qualifying group: 7.
Qualifying overall: 13.
AB heat: 7. -> 7.
AC heat: 7. -> 7.
AD heat: 7. -> 9.
Qualifying overall: 11.
Prefinal A: 6. -> 24.
Prefinal overall: 21.
Final: 21. -> 14.