The third race weekend of the MINI CHALLENGE was the toughest ever for Rácz Geri, but he did a great job and was rewarded with his best result ever.
With far less experience than the rest of the field, Geri Rácz started her first weekend at Oulton Park on a back foot, but still managed to achieve his best result of the year. EXCELR8 Motorsport's Hungarian driver proved in the third round of the MINI CHALLENGE that he is up for a challenge.
After driving a real car for the first time in free practice on the extremely fast circuit, Geri improved his starting position at both races. In the first race he started from 16th in a field of 30 and took the chequered flag in 14th place, while in the second race on Sunday he improved four positions to 10th, beating his qualifying time in the process. It is also his best result in the series so far.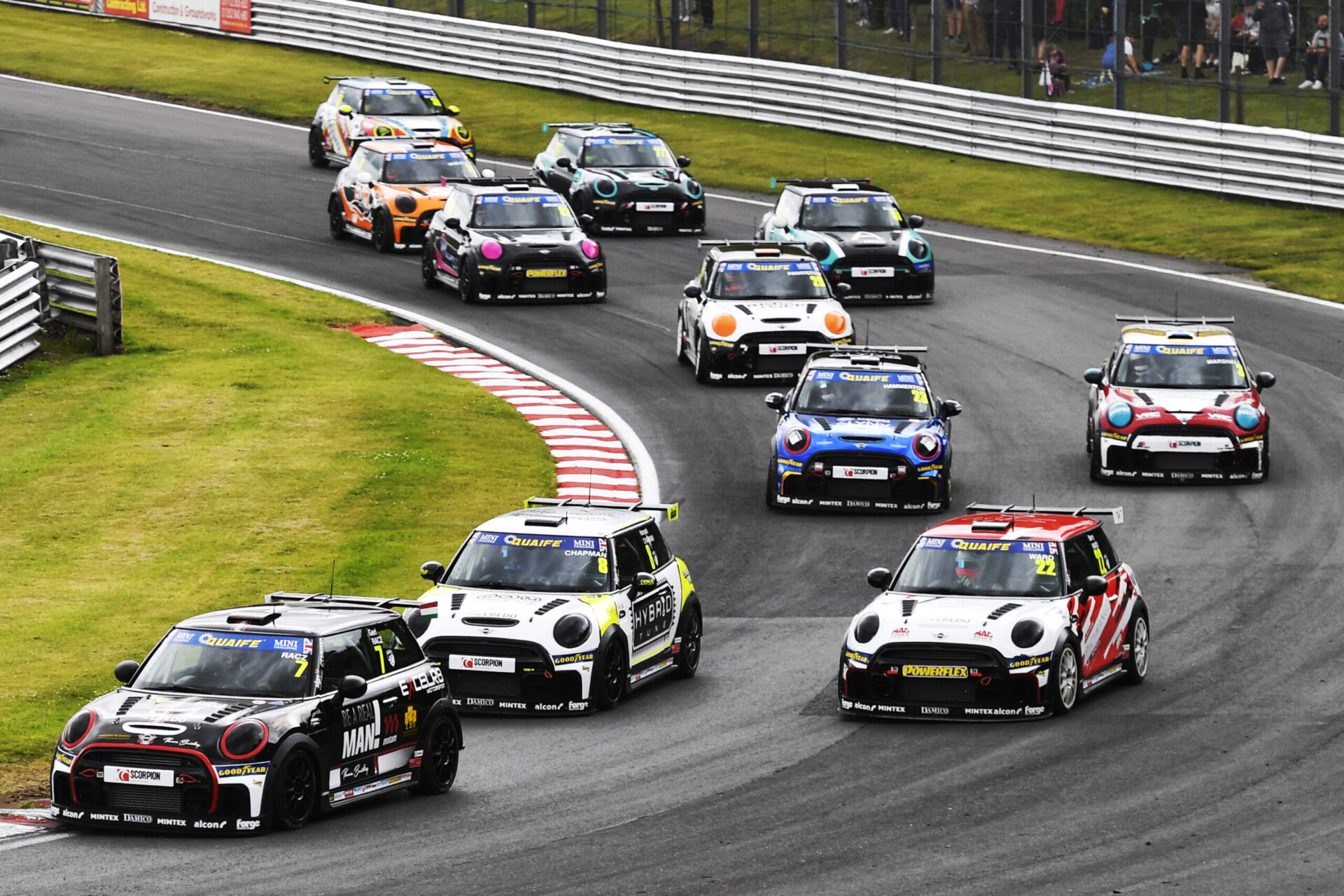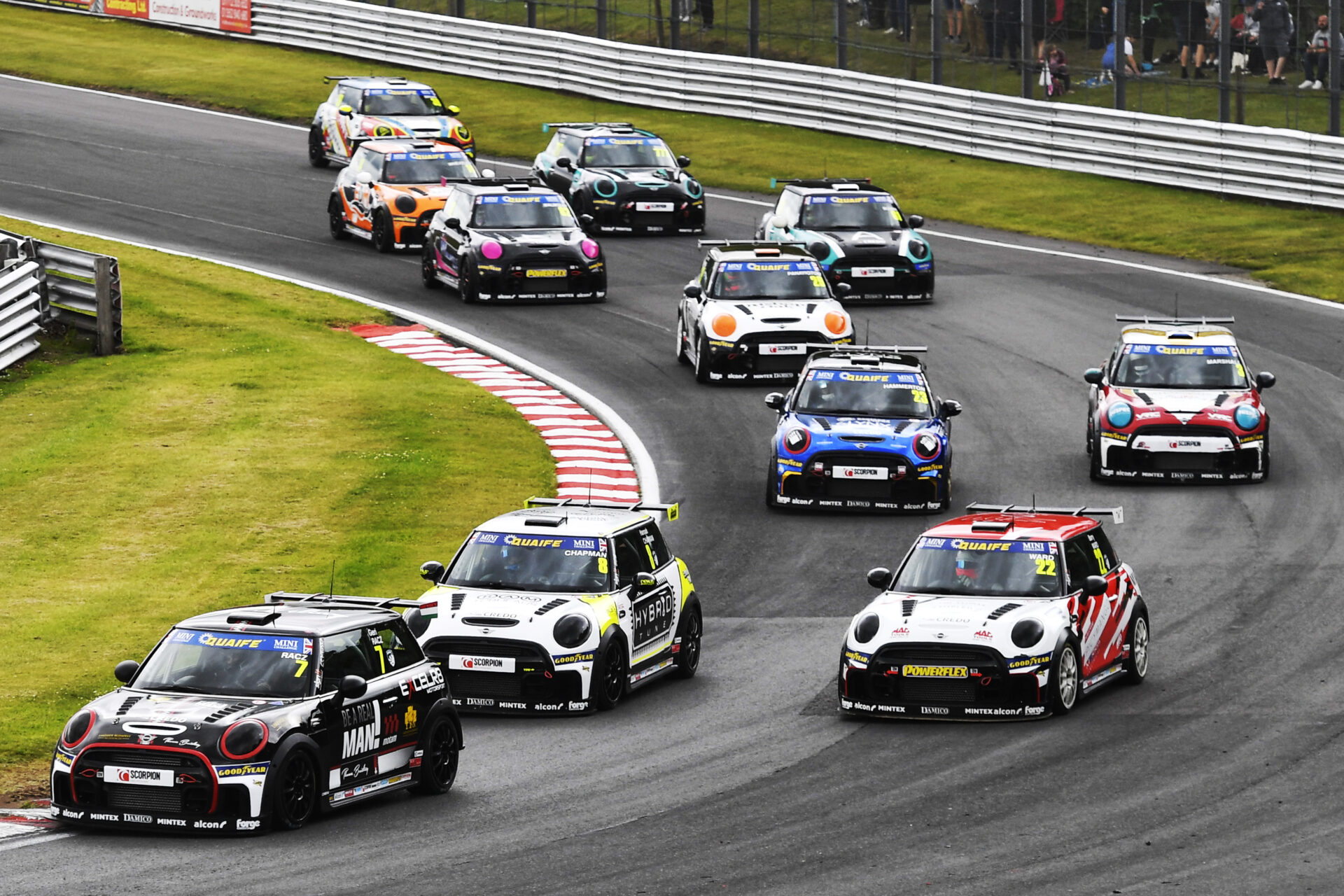 "I'm very happy because, having had almost no experience of the track beforehand, having not tested here, we managed to build up the weekend well and were able to keep improving. I think I can be proud of that. In the second race I managed to set a better time than in qualifying, which also shows how much we have improved," said the 16-year-old.
"I got a good start in the first race compared to my teammate who started alongside me, although I did spin my wheels a little. Even so, I managed to get alongside him, but I couldn't turn in front of him from the outside and let him go," recalled Geri, who had analysed the first race in detail with his engineer before Sunday's race to improve his position at the start.
"I started from the outside, but I'm getting used to it. I got the start right again this time, but one of my rivals in front of me stalled and I had to take evasive action to avoid running into him. I was a bit scared that my wheels would spin too much and I wouldn't be able to avoid him, but luckily I managed."
Nothin ventured, nothing gained
After the first race, Geri insisted that although it's very narrow and difficult to overtake on it, Oulton Park is a fun track. "When they are battling in front of you the whole race, it's impossible to get next to them because there's only room on the grass. Even though I was able to keep up with the others throughout, I feel I could have gone faster on a clean track, but from the first lap I was driving in very heavy traffic," he said, summing up his experience.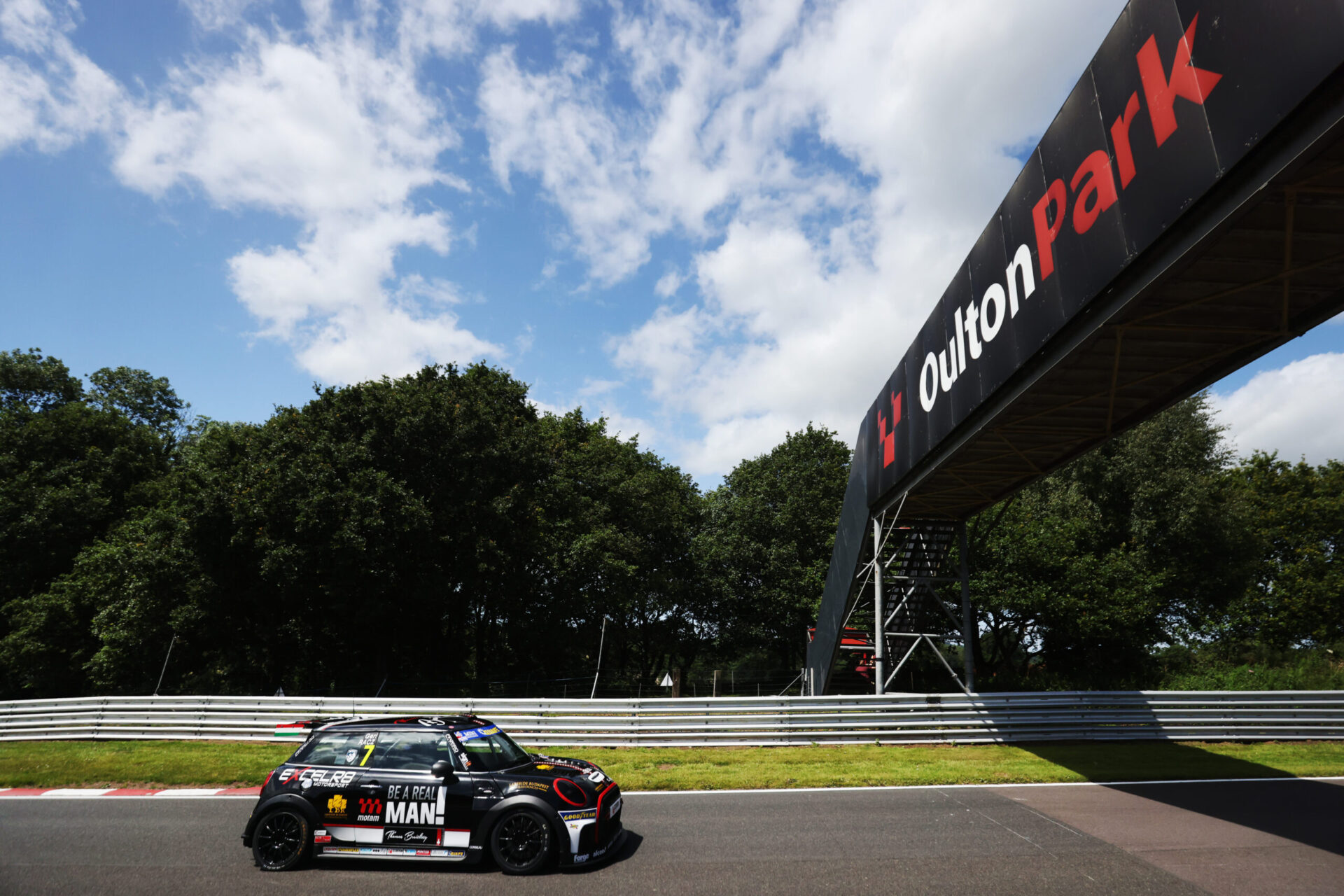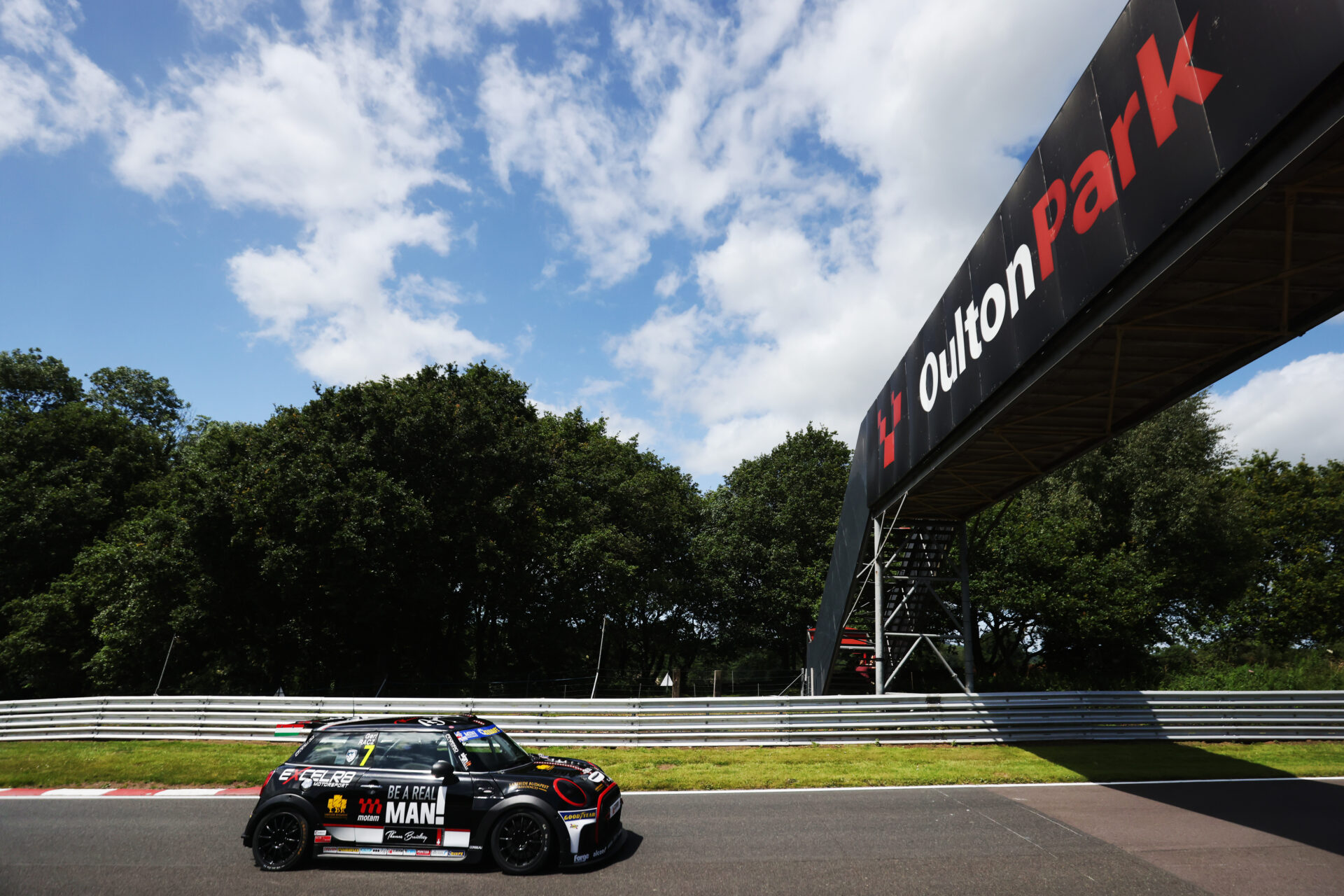 The team therefore agreed that he would take more risks in the second race. "They told me to be risky and go for the risky manoeuvres at the beginning of the race. It worked because I managed to gain a position in the first lap. That was actually my main task and I was also asked to pay attention to pedal control on the way out of the slower corners. I think I managed to do that as well."
Geri was not deterred by the fact that one of his rivals crashed into him in the second corner and almost immediately overtook his over-enthusiastic opponent. "After he came into me, my left rear view mirror was broken or bent, so I couldn't see backwards on that side. But it didn't bother me so much that I didn't notice it until the end of the race. Then I overtook him in the next corner and was able to keep him behind me," he recalled.
It wasn't his only overtake, as he moved up a total of four places and showed that it's not impossible to overtake at Oulton Park. "I managed to catch up with the car in front of me at the end of the penultimate lap, and then I came alongside him in the last corner of the last lap and I was like, 'Whatever happens, I'm going to turn. He came at me a little bit and pushed me off the track, but I got on the gas and gave him a good acceleration and crossed the line in tenth place."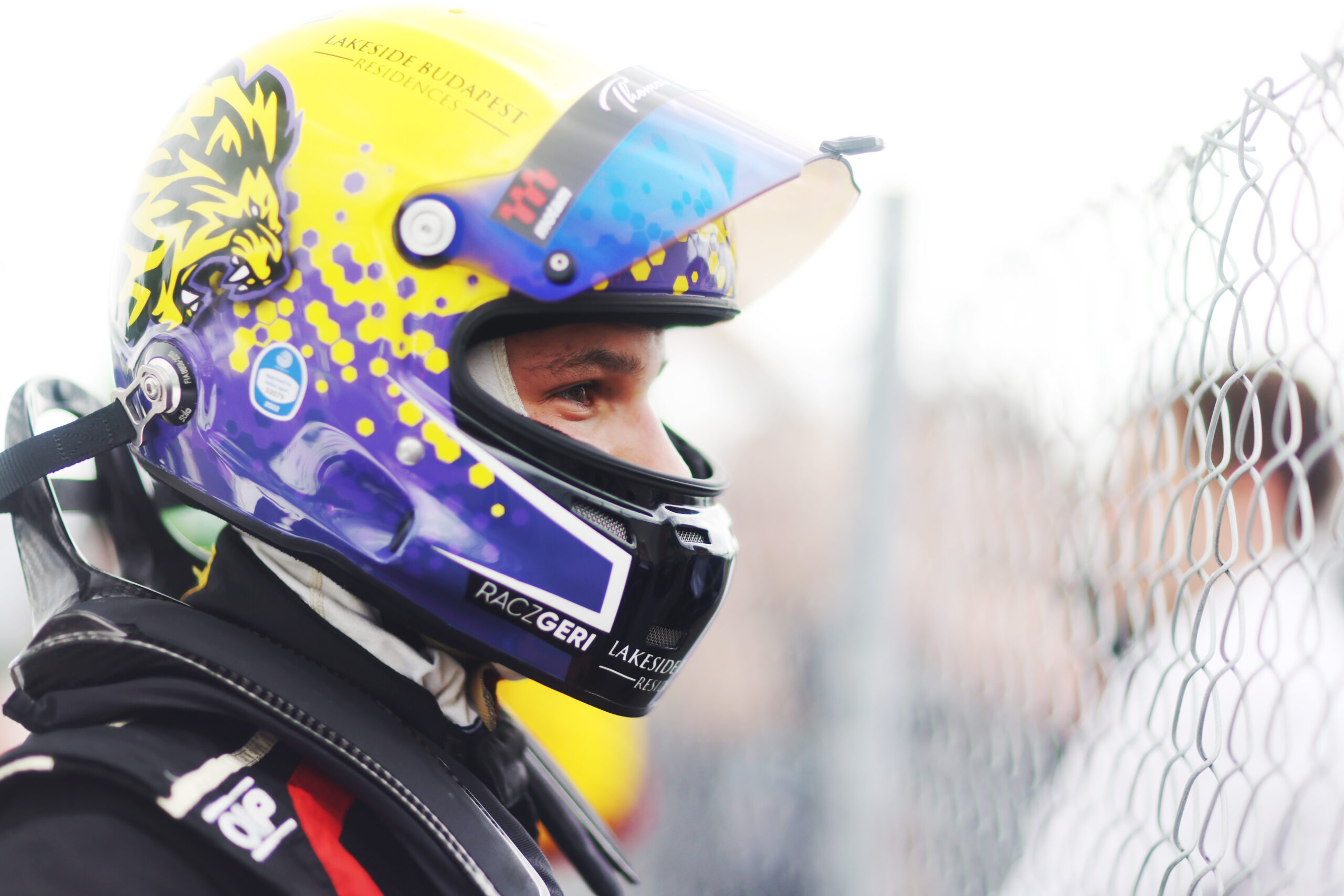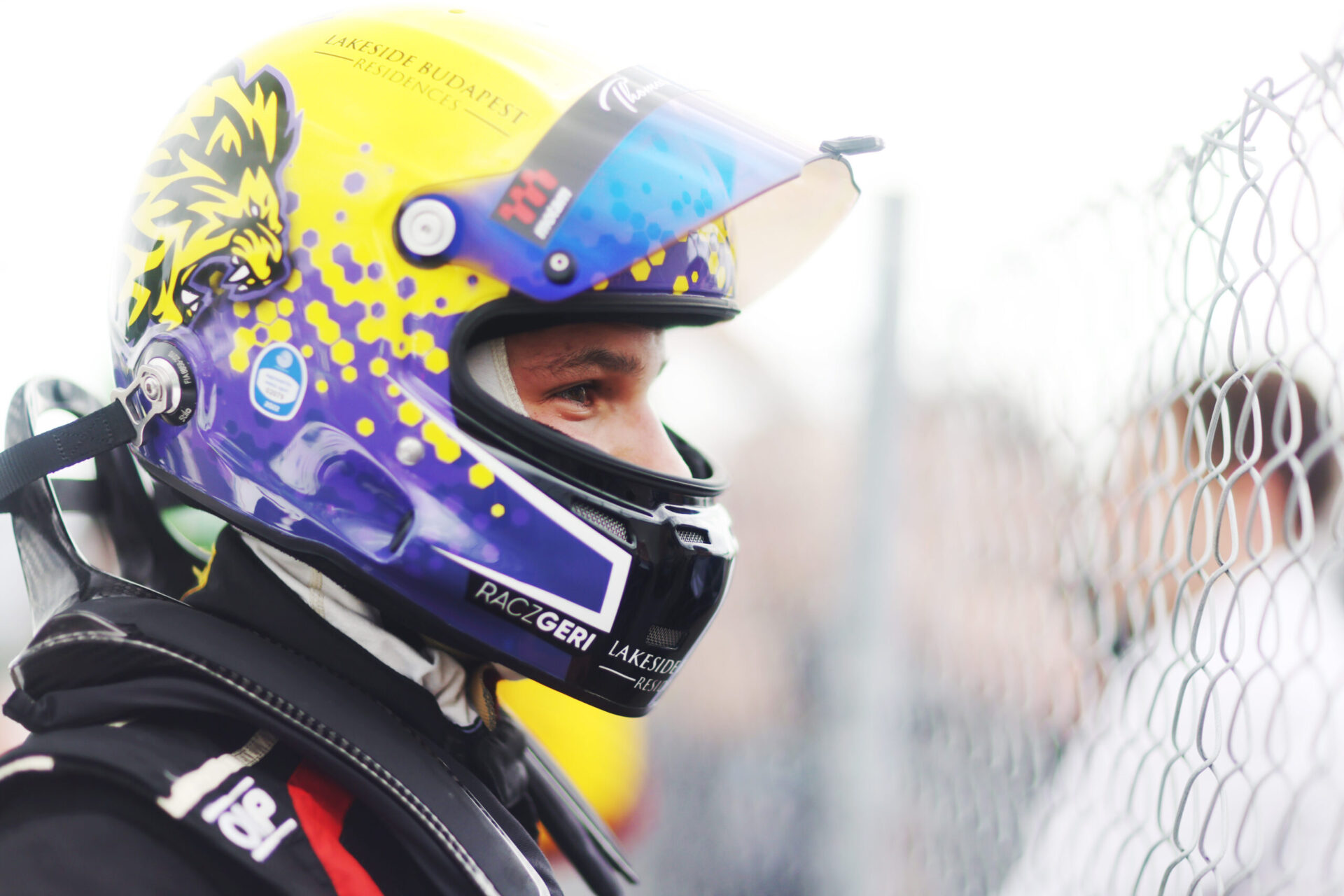 Geri thus finished the weekend with a 14th and a 10th place, while in the rookie classification she finished third in the first race and second in the second. 
The MINI CHALLENGE will now take an extended break, with the field next competing at Knockhill in Scotland from 29-31 July. However, Geri will not be idle in the meantime and will be testing at the venue of the fourth round of the season, among other things, so she will be more prepared than ever to continue.