It was a difficult weekend for Tamás Gender Junior in the first round of the WSK Super Master Series, who did not have a single trouble-free race in Lonato, Italy.
After reaching the final of the WSK Champions Cup and gaining 14 places, Gender Tamás Junior will be aiming for the final of the WSK Super Master Series in Lonato, the next stop in the prestigious WSK series. However, the 12-year-old had plenty of bad luck in the first race of the two-round championship.
He finished 20th in the strongest group in the qualifying after being held up on what looked like his fastest lap, and then in the first heat, despite gaining five positions in a drop after the start, he was pushed out by a rival. "He cut in next to me and I was going on the outside, but he pushed me out of the way and I hit the wall and the rear axle of my kart was bent," said the HUMDA-supported athlete.
In the second qualifying session on Friday, the Hungarian driver of Parolin Racing Kart struggled with a lack of grip and was off the pace, finishing 20th, but still had three more qualifying sessions to go on Saturday.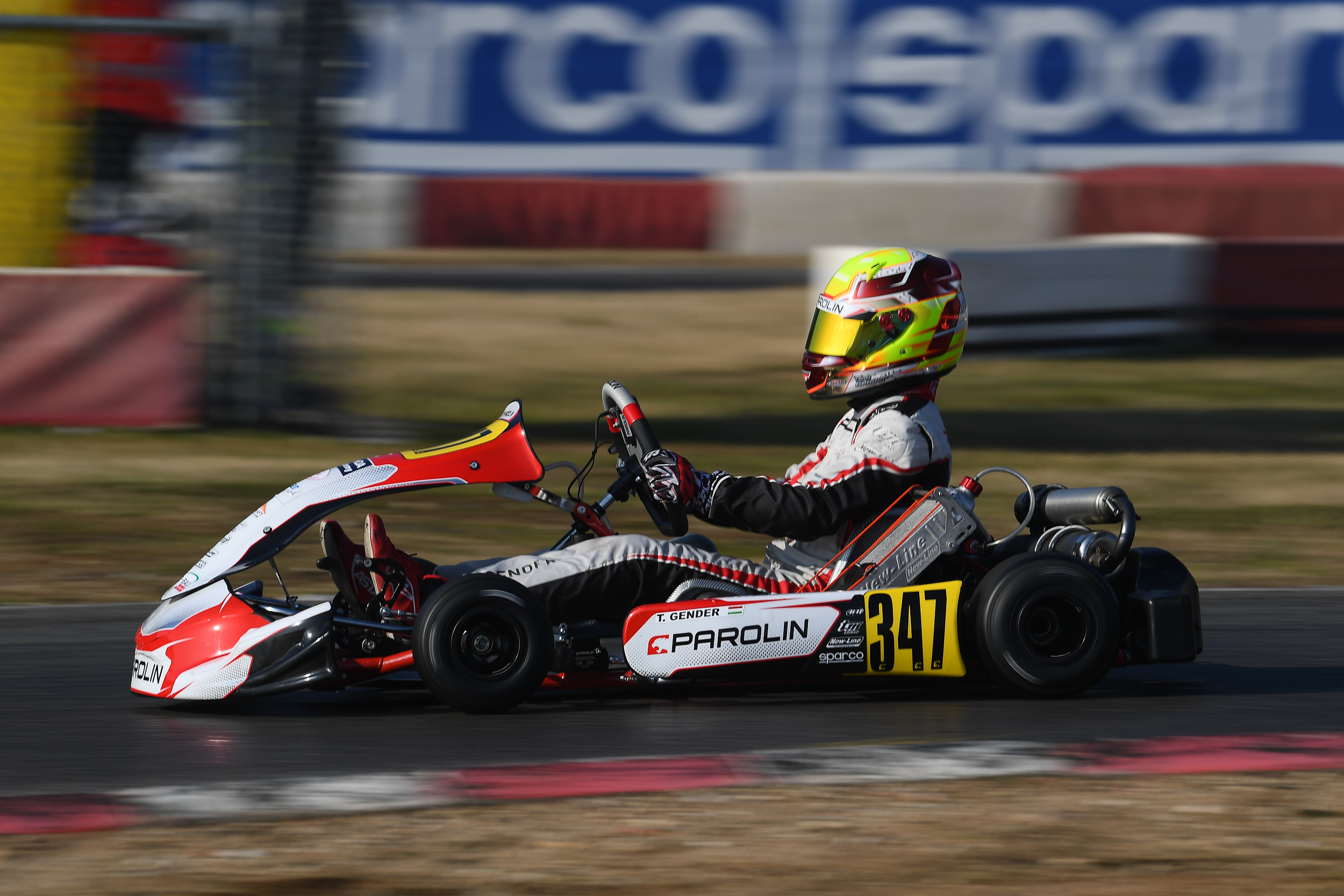 However, luck was not on his side in these either. He started well in the first heat but had to retire with three laps to go due to a broken chain, and in the second and third he also suffered with technical problems, completing only one lap in the first heat and he managed to gain two places in the second and finished 18th.
He didn't make it to Sunday's prefinal and final after so much bad luck – he had technical problems in four of the five heats and was pushed out once – but he was still there with the team all day, helping out as much as he could and of course watching all the races.
"It's been one of those race weekends, unfortunately it's a technical sport so it's part of the package but we're not giving up and we're preparing for the next round. For this past weekend I have to thank my mechanic Raffaele Polise, my coach Felice Tiene, Parolin Racing Kart, as well as HUMDA, Apex Instituto and Fit4Race."
Gender Tamás Junior next will compete at the second round of the WSK Super Master Series in Franciacorta from 17-19 February.
Tamás Gender Junior, OKJ results
Participants: 90
Qualifying: 20.
Qualifying overall: 59.
E-F heat: 19. -> 25.
B-E heat: 20. -> 20.
C-E heat: 20. -> 27.
D-E heat: 20. -> 30.
A-E heat: 20. -> 18.
Heats overall: 82.
Prefinals: –
Prefinal total: – –
Final: –