After achieving his best result so far, Geri Rácz continued his season at Snetterton. The MINI CHALLENGE JCW field met at Norfolk, where the drivers had to cope with conditions they have not experienced in previous rounds. The HUMDA Academy-backed driver has steadily improved, finishing in the top ten twice and coming home seventh in the final race as the best rookie.
Thanks to his fifth place at Knockhill, Geri Rácz, who had previously tested on the Snetterton circuit, so did not have to start from scratch, was looking forward to the fifth round of the MINI CHALLENGE with confidence. His fifth time in the first free practice session showed that his pace would not be a problem, but it was already clear that he and the rest of the field would face a challenge nobody experienced so far this year.
The heat wave in the East of England this weekend was a welcome sight for spectators, but made things very difficult for the drivers, with tyres, brakes and engine overheating. Geri opened the qualifying session with a strong time, but then, despite two much stronger laps, he couldn't improve, as he was held up both times.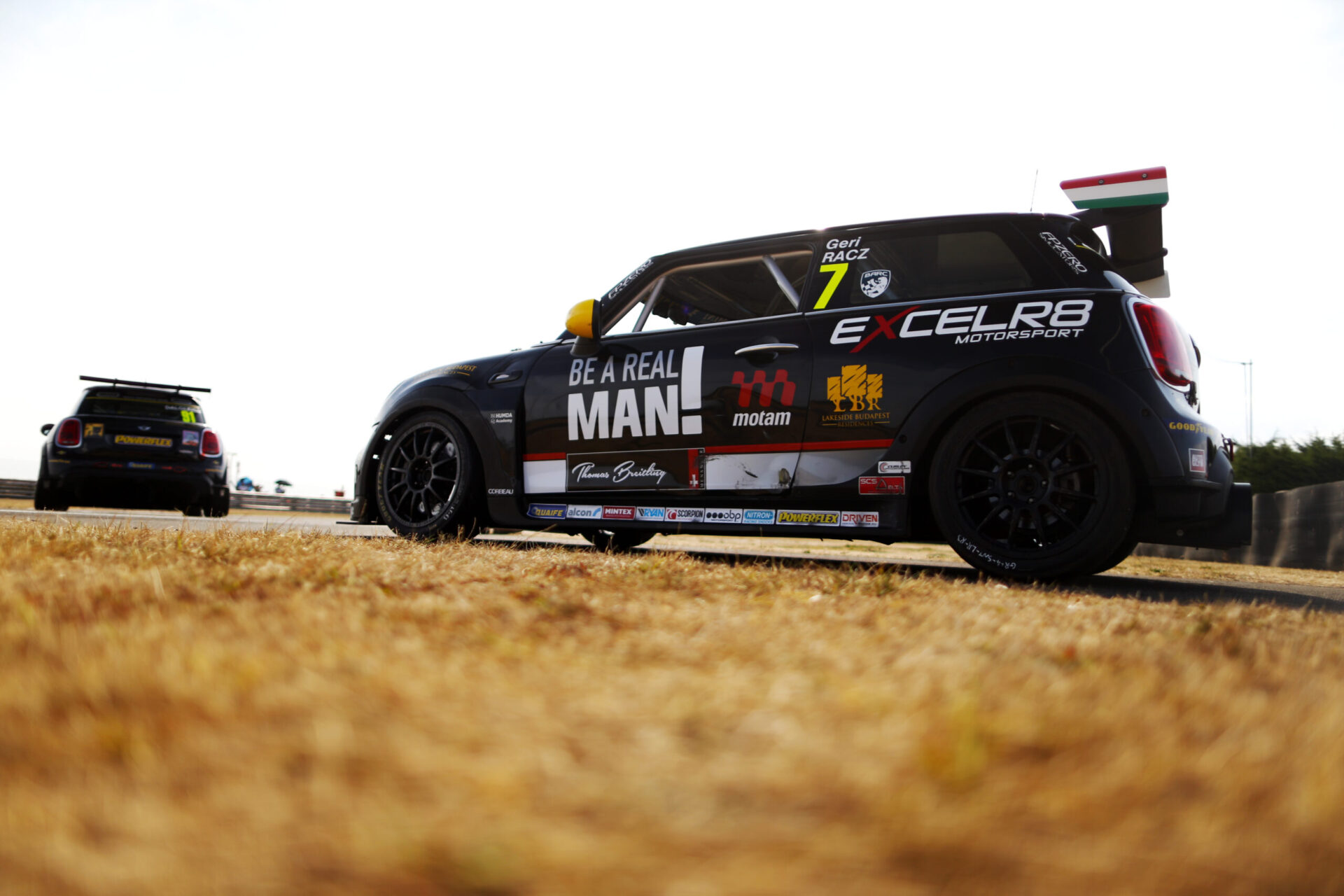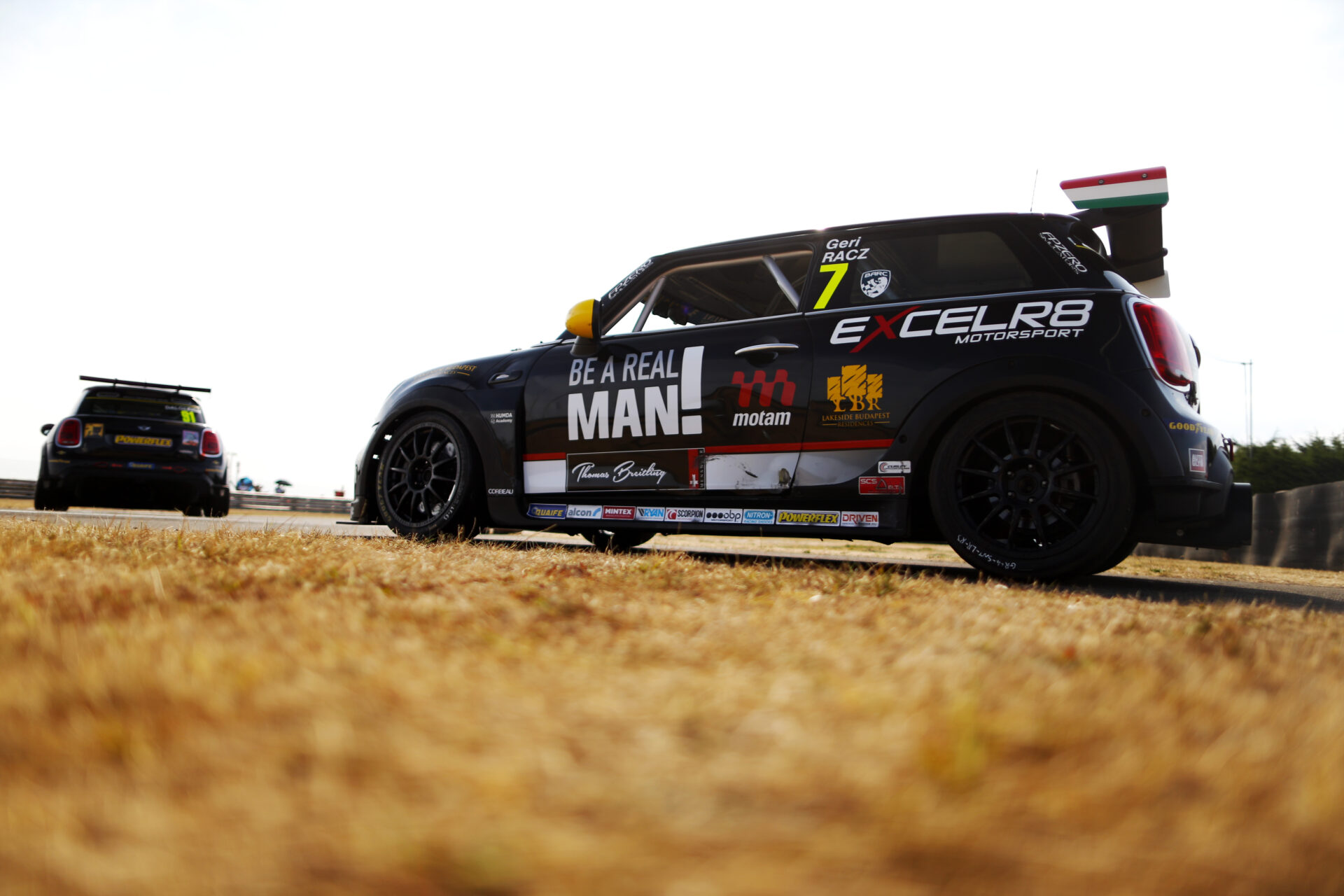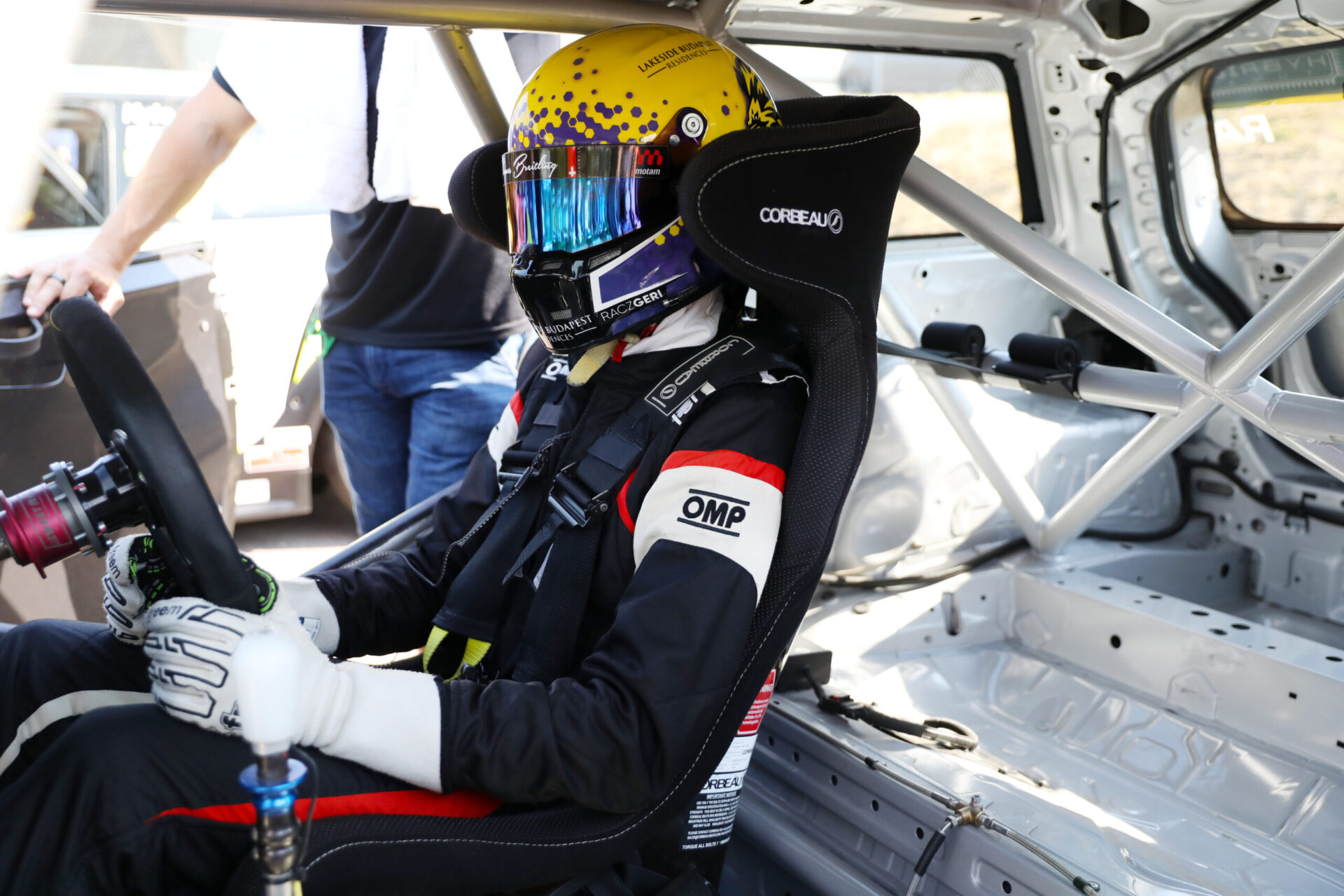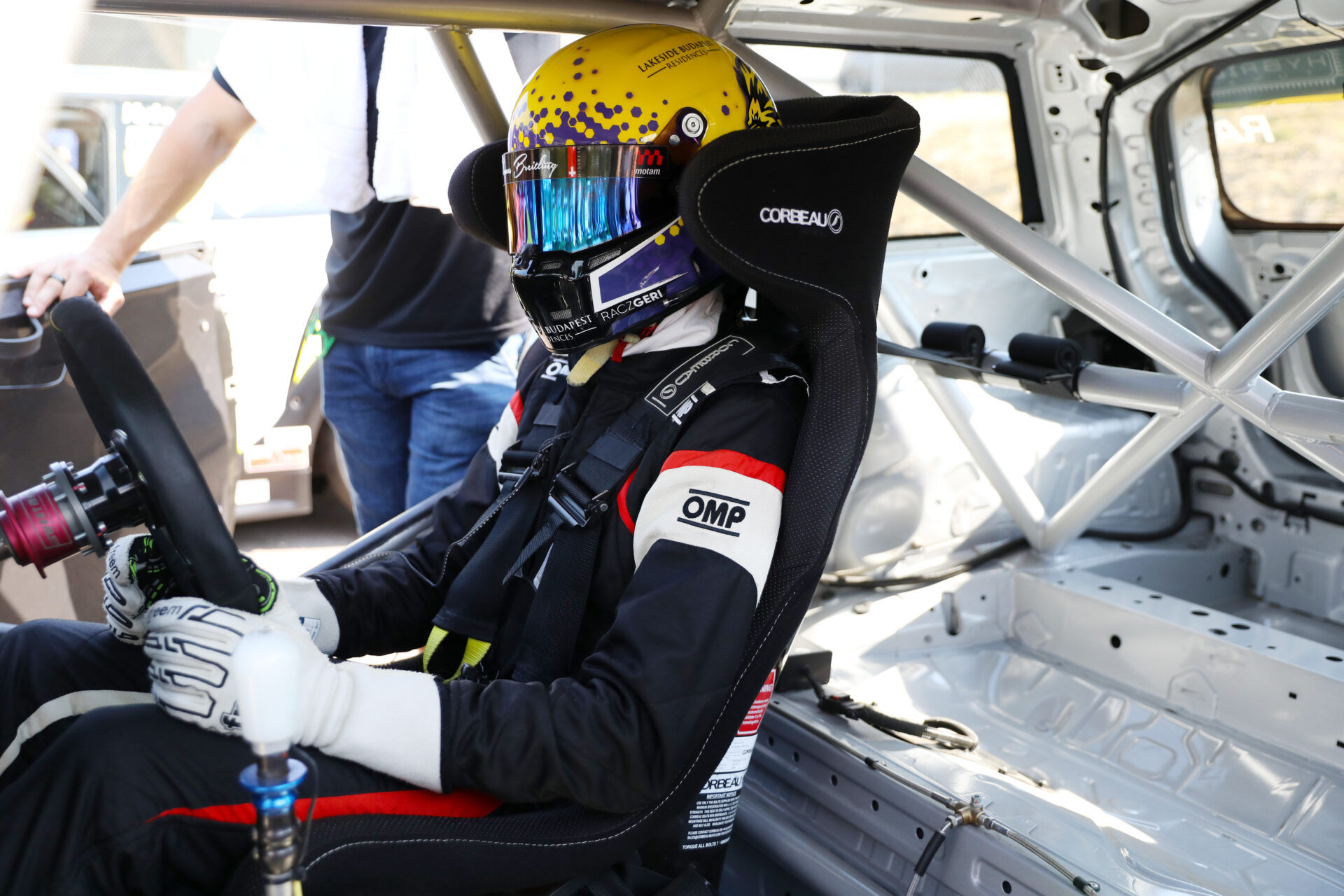 The best first race so far
The EXCELR8 MOTORSPORT driver started the first race on Saturday from 12th position, and immediately after the start he engaged in a fierce battle with the drivers ahead of him. He lost positions, but was able to overtake immediately afterwards and climbed up to 10th place. He could have finished the race in ninth place, but overheating tyres caused the car to slip underneath him in the final stages. The #7 MINI went off the track and by the time it came back around the final corner, it had lost a position and finished tenth.
Geri could not be dissatisfied, as he had never started a race weekend so well, and this race was also useful because it gave him an insight into what he could expect on Sunday.
"I was a bit worried that the engine overheating would hold me back and it did, the warning light started flashing after about the fourth corner. Of course, to a certain extent, everyone had that problem. But what made it difficult for me was that the my left mirror was shut right at the start, and then the car's shaking caused the middle one to bend, and with one usable mirror left it was particularly difficult to see the position of the others."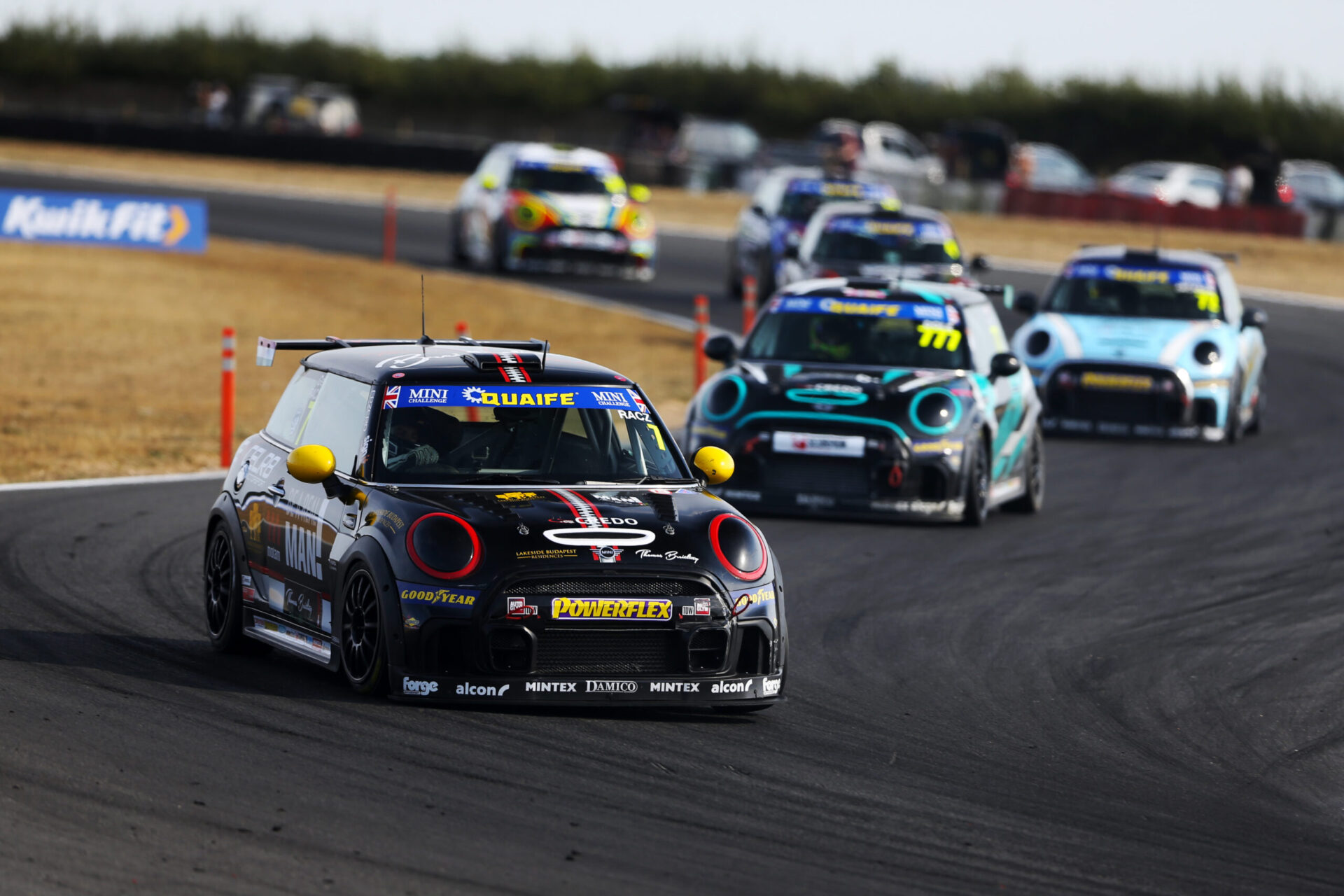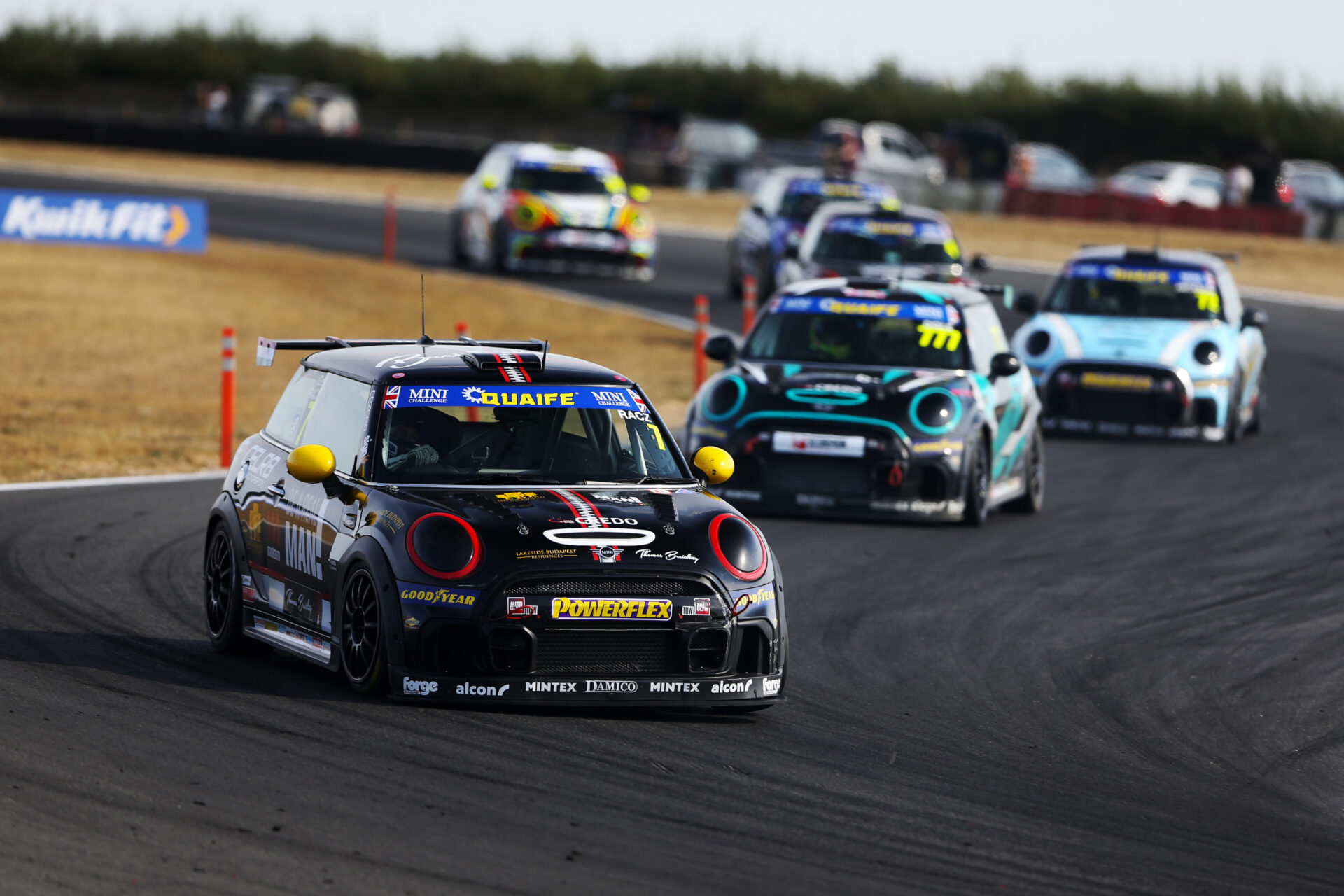 He was only annoyed for a few moments
Geri started Sunday's first race 10th on the grid and finished one position down in 11th place. But there was no time or reason for regret as the third race followed, and it was his most memorable race in the MINI CHALLENGE so far. In the first lap he was again involved in a fierce battle and then moved up to seventh place. If he had had one or two more laps, he might have finished sixth, but it was still a great result as he was the best rookie in the field for the first time.
"I can't describe my feelings right now, it's very special to have done this in my first season," he said after the race, "The second race didn't go as I had planned, but we made some adjustments to the car which made it more stable for the third race. That helped a lot in the first lap and also after that. The engine started to overheat again, which caused me to lose position on the straight, but I managed to get it back and then overtook two of my rivals. At the end I was very close to the car in front of me when I saw that the last lap was coming up. I was a bit sad about that, but then I found out that I was the best rookie, which immediately put me in a better mood. I can't put into words how happy I am about that."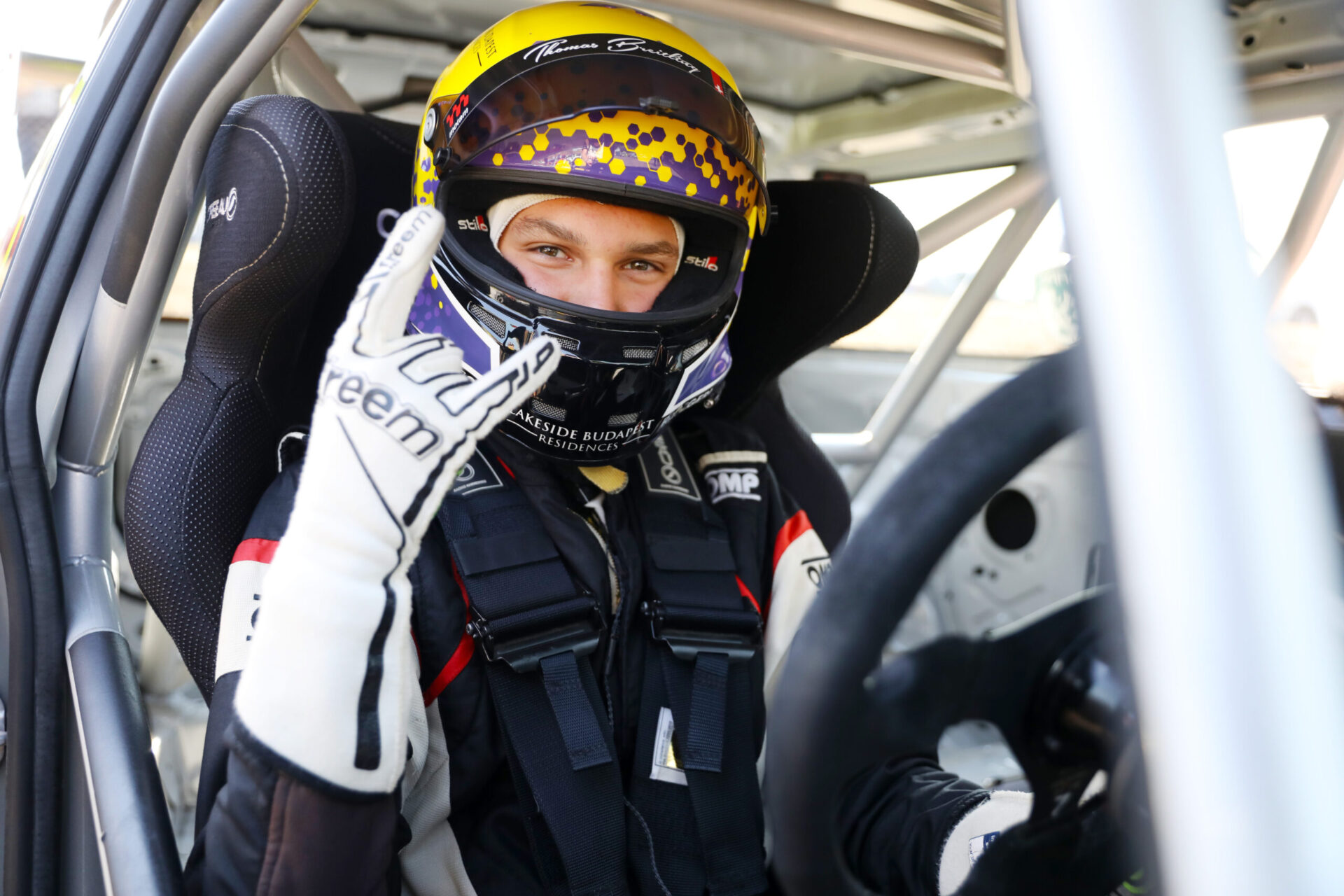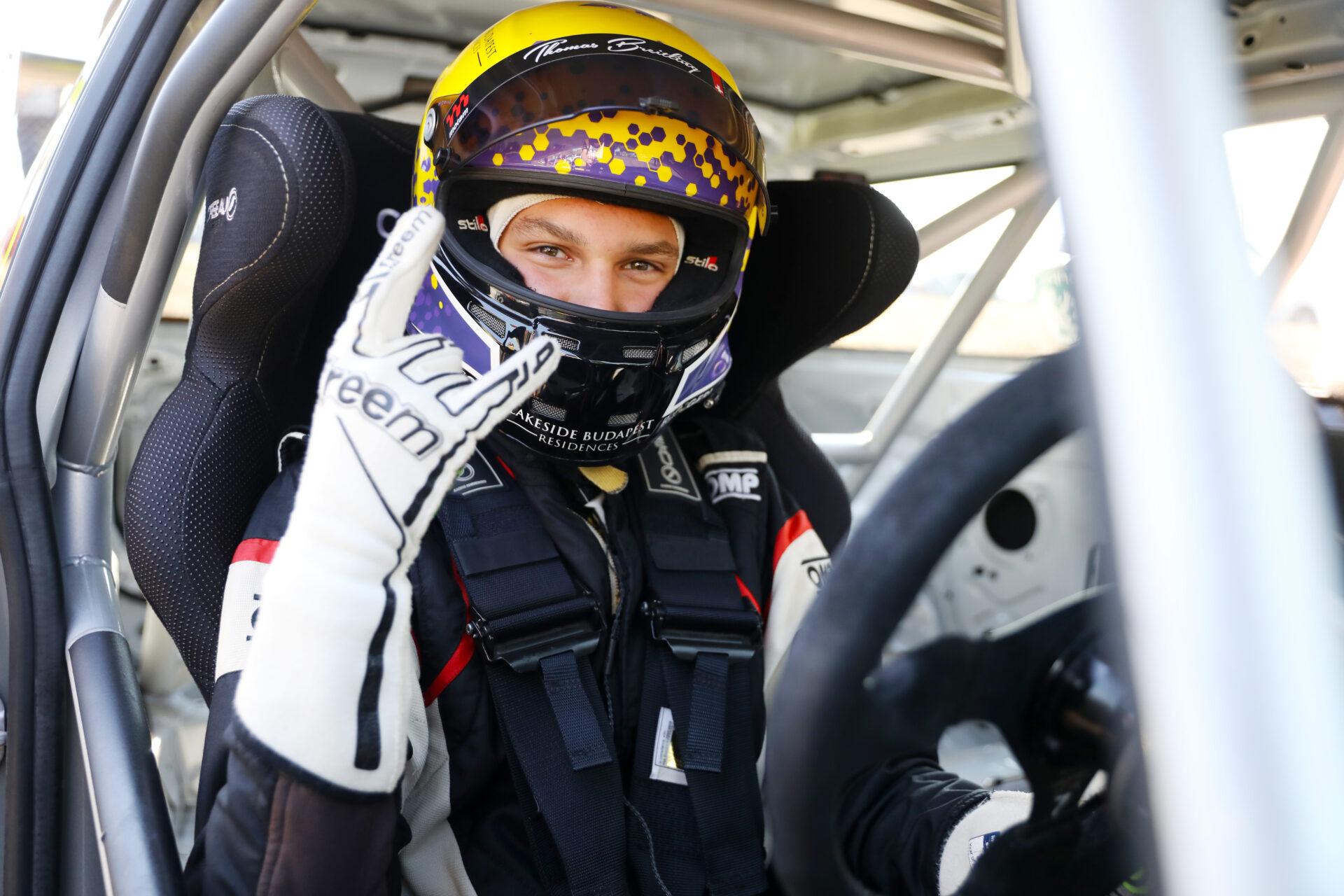 eri feels that his hard work with the team has now matured, which was evident in his performance this weekend.
"Everyone needs time to get used to a new team, a new car and a new series. For me, it took until last weekend or so, and now we're absolutely in harmony with the team, which allows us to get the car set up better and to discuss changes to my driving more smoothly. I'm with a great team and I'd like to thank them for the whole weekend. I would also like to thank Róbert Kathy from Fit4Race for helping me all the way, and of course I owe a big thank you to my dad, without him I wouldn't be here."
This year's MINI CHALLENGE will now take a break for over a month, with the next race taking place at Silverstone from 23-25 September. Geri is currently in 3rd place in the Rookie Cup, in a close fight for 2nd place.