After his excellent result at the FIA World Championship, Martin Molnár had the chance to prove himself at the WSK Open Cup. After an unfortunate situation in qualifying, the HUMDA Academy driver fought back in the two rainy Heats. He started from the back of the grid and recovered up to 4th and 2nd places. On Sunday, when the grip level improved on the track, he was off the pace and despite his heroic performance, he finished 21st in the Final of the OKJ category.
Two weeks after the FIA World Karting Championship Martin Molnár was one of the favourites for the WSK Open Cup. Back in Sarno he won a qualifying Heat and finished 2nd multiple times in the OKJ field, and then in the final he finished a decent 8th.  
However, this time in Lonato it was evident that in the dry conditions he was not up to pace. The Energy Corse team tried a lot of setups but could not provide a more competitive equipment for the Hungarian driver. This was apparent already in the free practice sessions.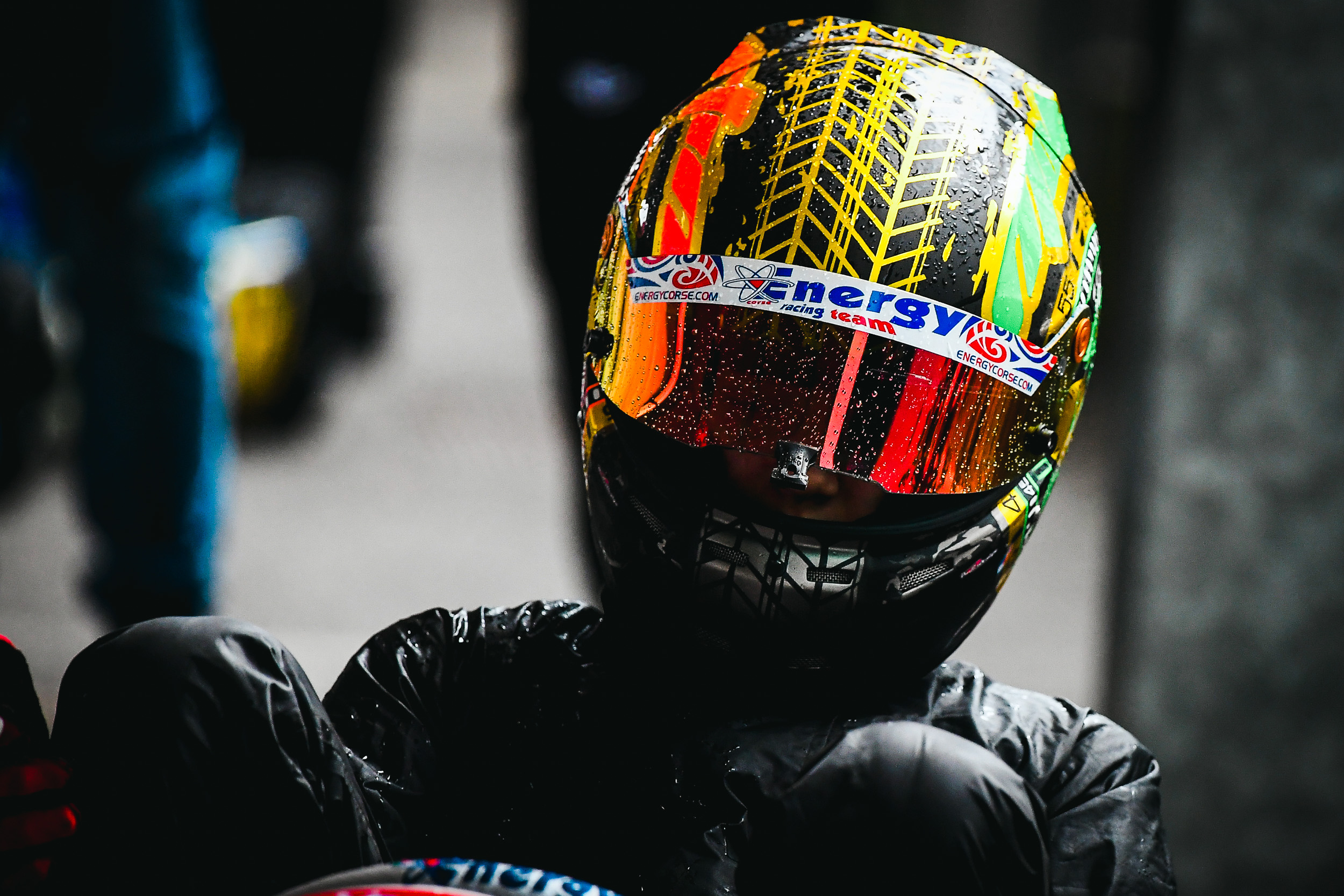 In qualifying he was held up by a much slower competitor who he had to overtake on his last, fastest lap. His opponent tried to defend himself, bumped into Martin and spun out. Martin managed to keep going but the manoeuvre cost him his three fastest laps, therefore he finished 18th in his group and overall 52nd in the 60-strong OKJ field.  
Two of the five Heats were held on Friday, both in the rain. The HUMDA Academy sponsored driver was flying in these conditions. Starting from 18th and 17th place, he improved 14 and 15 positions to 4th and 2nd respectively. He was then clearly the fastest in the field.
By Saturday, the track had dried up and he could no longer work such a miracle, twice improving nine positions, once crashing, twisting the left track rod but still made up 4 places. After the Heats he was in 19th place.
On Sunday the track was completely dry after the rain. In these conditions, Martin had no pace at all despite the better grip on the circuit. In the Pre-Final he started from 10th place but he was hit from behind and fell back into the pack, where he fought for 17th-21st places, finishing 18th. In the Final, starting from 23rd, he was pushed back to 26th after the start and then fought hard to make up ground to 21st.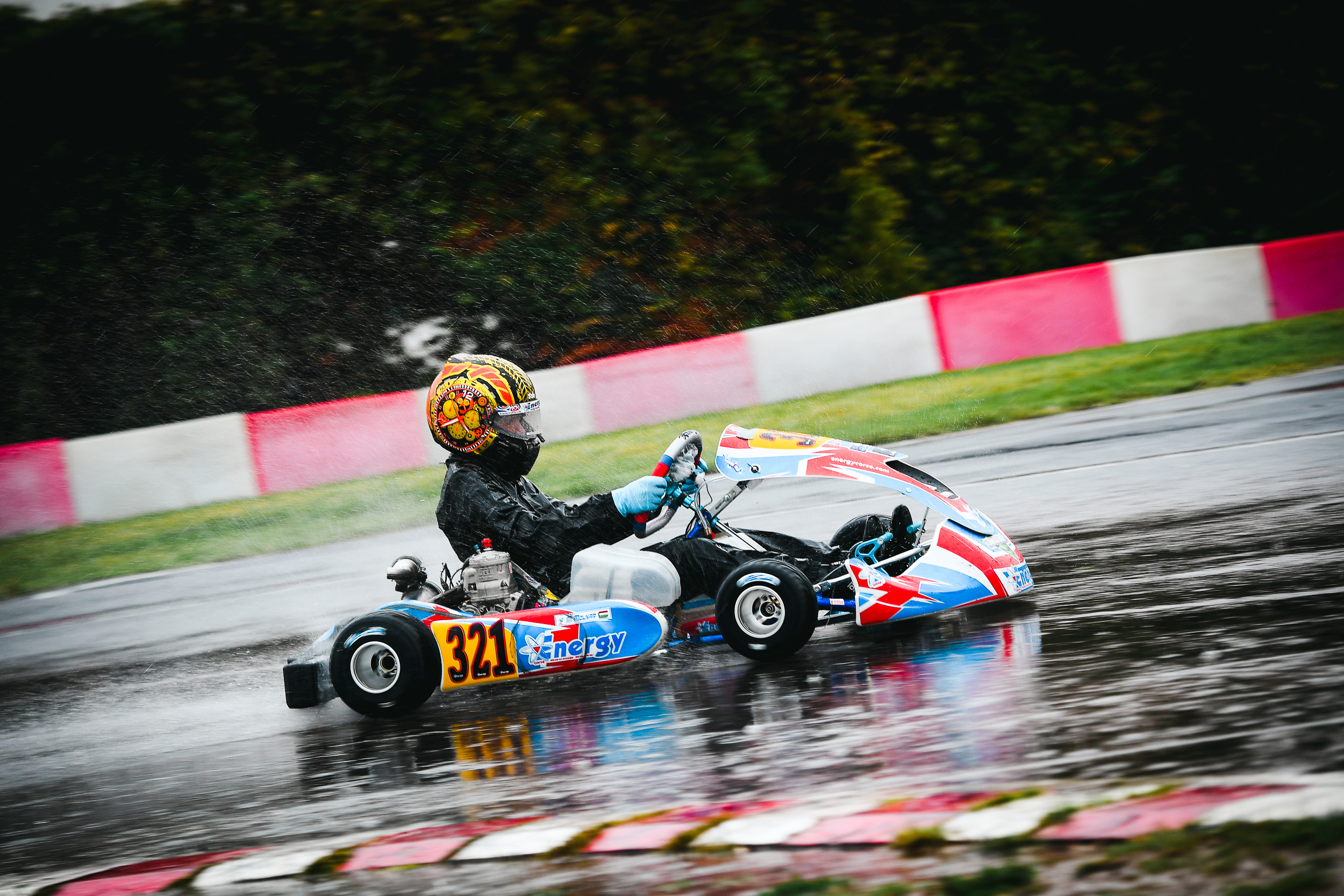 'We expected a much better weekend, said Martin Molnár. 'On a dry track, it was already obvious in free practice that we didn't have the pace. On top of that, the qualifying was pretty bad. I was very fast in the rain, there was not much missing to win from the back of the grid. That's definitely a positive for the weekend.'
'The team did their best but in the dry we couldn't find the missing 0.3 seconds. We'll stay on this track next week and will work on finding the reason for our lack of pace in free practice on Wednesday. I am confident because we were very fast at the World Championship and we need to get back to that.'
Martin Molnár, OKJ results
Participants: 60
Qualifying group: P18
Qualifying: 52
C-D Heat: P18 -> P4
D-F Heat: P17 -> P2
A-D Heat: P18 -> P9
D-E Heat: P17 -> P13
B-D Heat: P18 -> P9
Heats overall: P19
Pre-Final: P10 -> P18
Overall before the Final: P23
Final: P23 -> P21