Martin Molnár achieved an excellent result at the FIA Karting World Championship where he finished eighth in a field of 109 OKJ drivers. The HUMDA Academy supported driver was in very good form throughout the weekend, won a Heat and finished second in the Super Heat with superb racing. In the Final he started from 4th on the grid and could have finished on the podium but the start did not turn out well for him.
Martin Molnár offered one of the best performances of his season in the most outstanding weekend, the FIA Karting World Championship. He finished  third in his Qualifying group and tenth overall in the 109-strong OKJ field. This is a good result in itself but there was only better to come.
Due to the large field, all competitors took part in a total of seven heats, of which Martin Molnár who competes with the support of HUMDA Academy, finished four times in the top three. He won one of Heats, while in the last one he finished second only with a photo finish.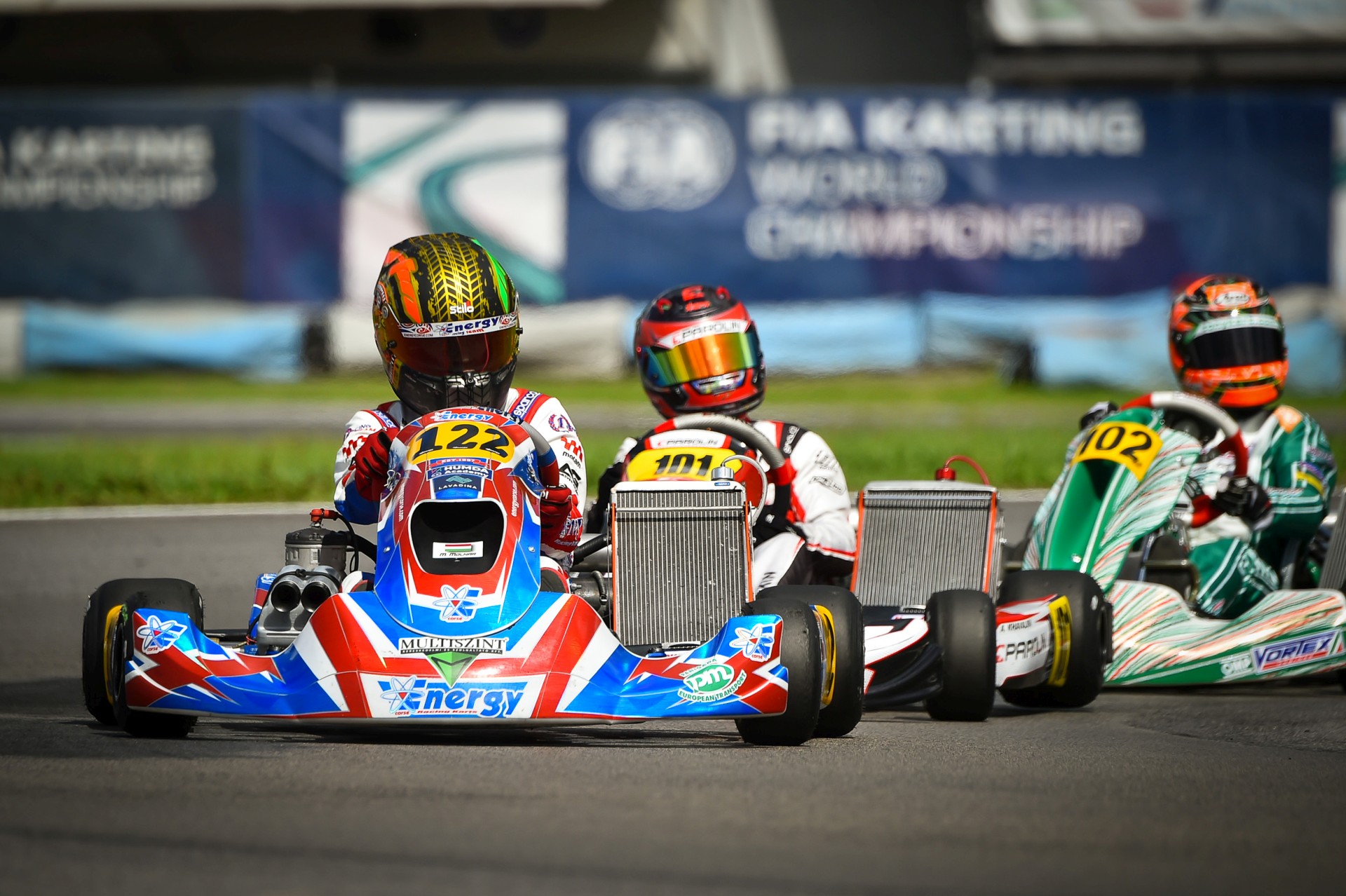 After the Heats, he qualified for the Super Heats in sixth place, where he drove sensationally and finished second. Thanks to that, he could start the final from a very promising fourth.
On the basis of his form and results this weekend, he was a clear favourite to finish on the podium but he was unlucky after the start and lost several positions. He didn't give up, he pushed forward but as soon as he passed a few drivers he was pushed out. That happened twice more but he fought all the way and eventually moved up to eighth place.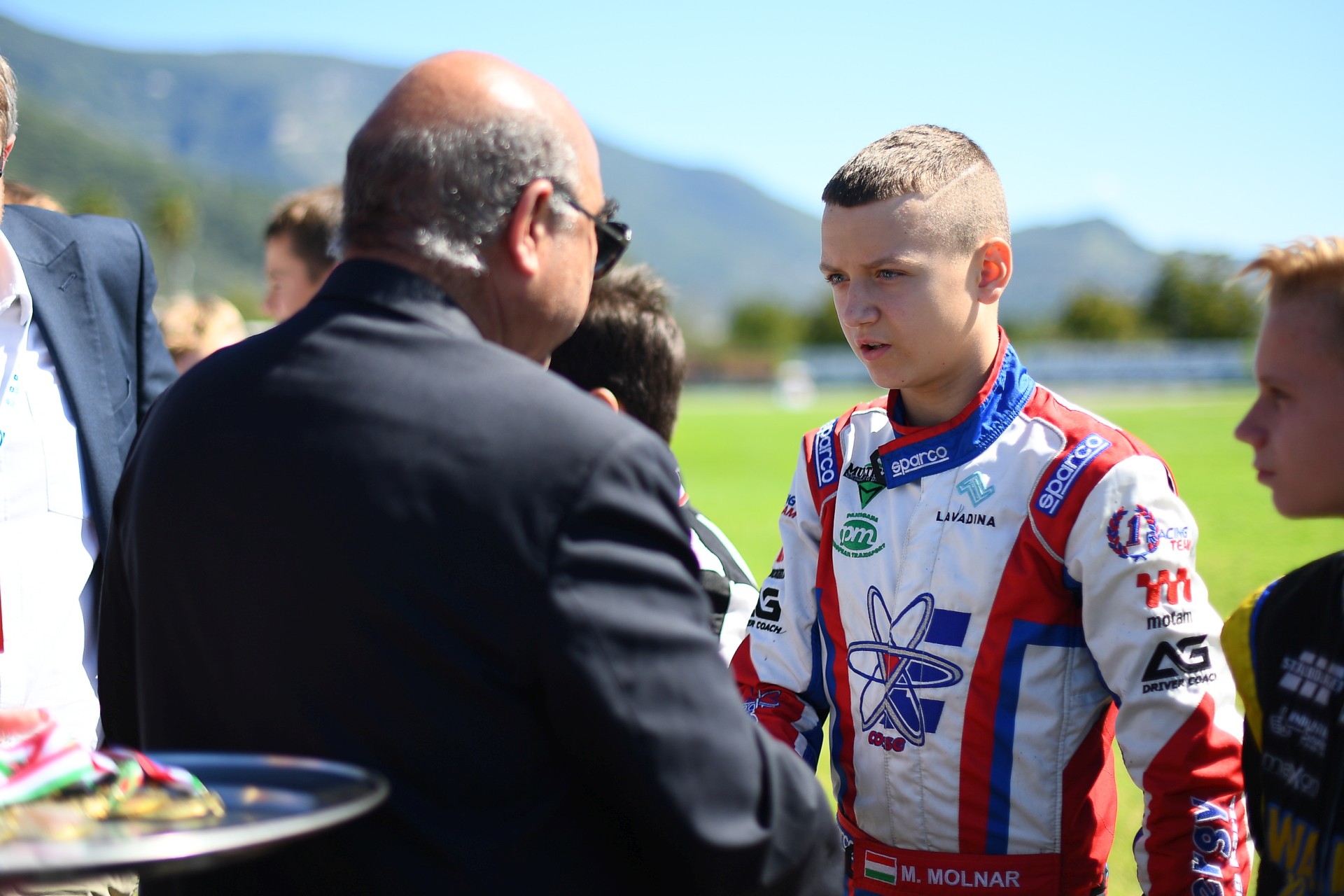 "Eighth place at the World Championships, especially in such a big and strong field, is a very good result. It's one of the best of my career and I'm proud of it. At the same time, it's a bit of a disappointment. I woke up on Sunday wanting to be on the podium. The Super Heat went well, I was driving in a pack of three, then I overtook one driver on the last lap and finished second. That allowed me to start from fourth place in the Final."
"That meant I was in the outside line which was unlucky but that wasn't the problem. At the first corner two guys collided in front of me, which I had to avoid. That cost me quite a lot of positions. After that I managed to make up a few positions but I got pushed out. I improved a couple of positions again just to be pushed out for the second time and later a third time. In the end I finished eighth."
"My whole weekend was very encouraging, I won a Heat, I was second in a very close race by 0.005 seconds. My pace was good, Energy Corse provided excellent equipment. I could already feel in the Super Heat that my previous rib injury is coming back and in the Final I was in a lot of pain in the last laps which cost a bit of pace. Despite this, we had a good and successful weekend, which could have been even better with a bit of luck."
"Congratulations to Ádám Hideg for his second place in the OKJ World Championship and to Menya Krózser, who passed 13 drivers in the OK Final. The Hungarians did very well."
MARTIN MOLNÁR, OKJ RESULTS
Entrants: 109
Qualifying group: 3rd place
Qualifying: 10th
A-B Heat: 5th
B-H Heat: 13th
B-G Heat: 1st
B-E Heat: 6th (fastest lap)
B-C Heat: 2nd (fastest lap)
B-F Heat: 3rd
B-D heat: 2nd
Heats overall: 6th
B Super Heat: 2nd
Final: 8th