At the Hungarian Enduro Championship round in Varsány, Norbert Zsigovits was practicing for the EnduroGP World Cup races over the next two weekends. The HUMDA Academy-supported athlete put safe positioning first and finished in 2nd place, considering the challenges and the fast tracks.
Prior to the EnduroGP weekends in Slovakia and Hungary, which took place on the last weekend of July and the first weekend of August, Norbert Zsigovits also took part in rounds VII-VIII of the FULL-GAS LS2 Hungarian Enduro Championship. The HUMDA Academy-supported rider competed in the Pro 2 category of the first class, his first Hungarian championship race this year. The participants had to complete three laps, with one measured stage per lap determining the results.
"After Friday's track test, it was clear that the stage was going to be quite fast, these tracks are not my cup of tea, but I tried to do my best during the race, and I didn't want to get injured, as I'm taking part in the EnduroGP World Cup races over the next two weekends."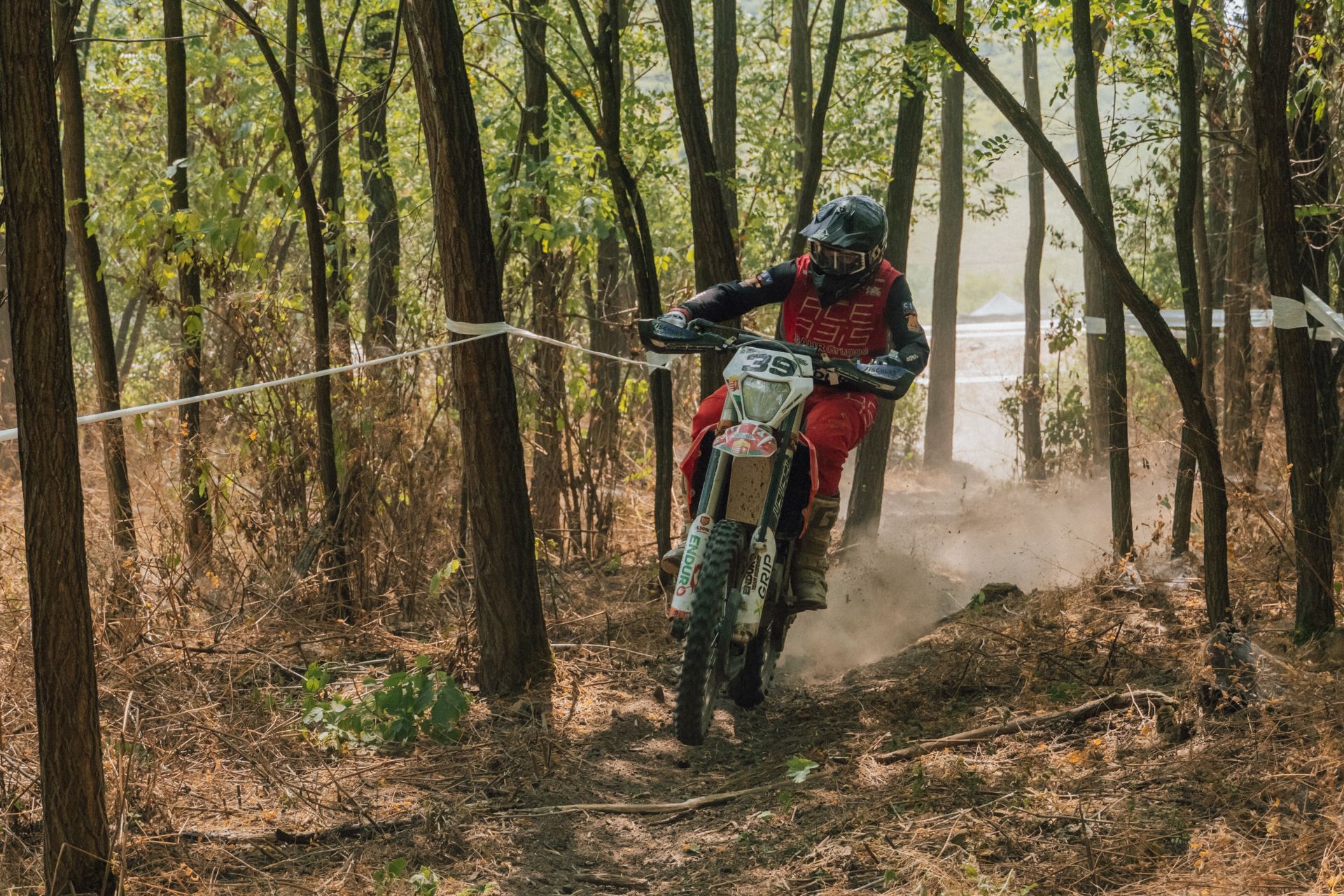 Norbert Zsigovits finished 2nd in the Pro 2 class on both day 1 and 2 behind Sherco Hungary's Márk Szőke.
A super test was also organised as an insert race for the weekend, which was originally scheduled for Saturday afternoon, but due to hail, was held on Sunday. Two riders had to complete two laps on a superenduro track, and the winner would qualify.
"I was really looking forward to the super test because the organisers had put together a really technical track which I really enjoyed. I managed to win all the races with confidence. It was a great feeling to have so many people out on the track cheering us on," said the HUMDA Academy-supported driver.
This weekend, Norbert Zsigovits will continue racing in Slovakia in the Open 4S category of the EnduroGP World Cup, and will then race in the Zalaegerszeg-Bocfölde area between 5-7 August.