The first round of this year's FIA Karting European Championship was held last weekend. Tamás Gender Junior competed in the OKJ category, but the battle ended prematurely for him.
Tamás Gender Junior competed on his second consecutive race weekend in Valencia, at the Kartodromo Internacional Lucas Guerrero track. Prior to this, the Parolin Racing Kart driver competed in the opening round of the Champions of the Future Euro Series, and despite his previous rib injury not being fully healed, he managed to make it to the Super Heat.
On the first race weekend of the FIA Karting European Championship also held in Valencia, the 12-year-old driver Tamás Gender Junior could sit in his kart in 100% form, but this time he did not make it to the final in the field of 83 drivers.
"The challenges of the weekend became clear already at the beginning of Friday, as despite trying everything with my mechanic Raffaele Polise and coach Felice Tiene, our pace simply wasn't good enough. I fought for every position, hoping to get faster over time," said the HUMDA-supported athlete.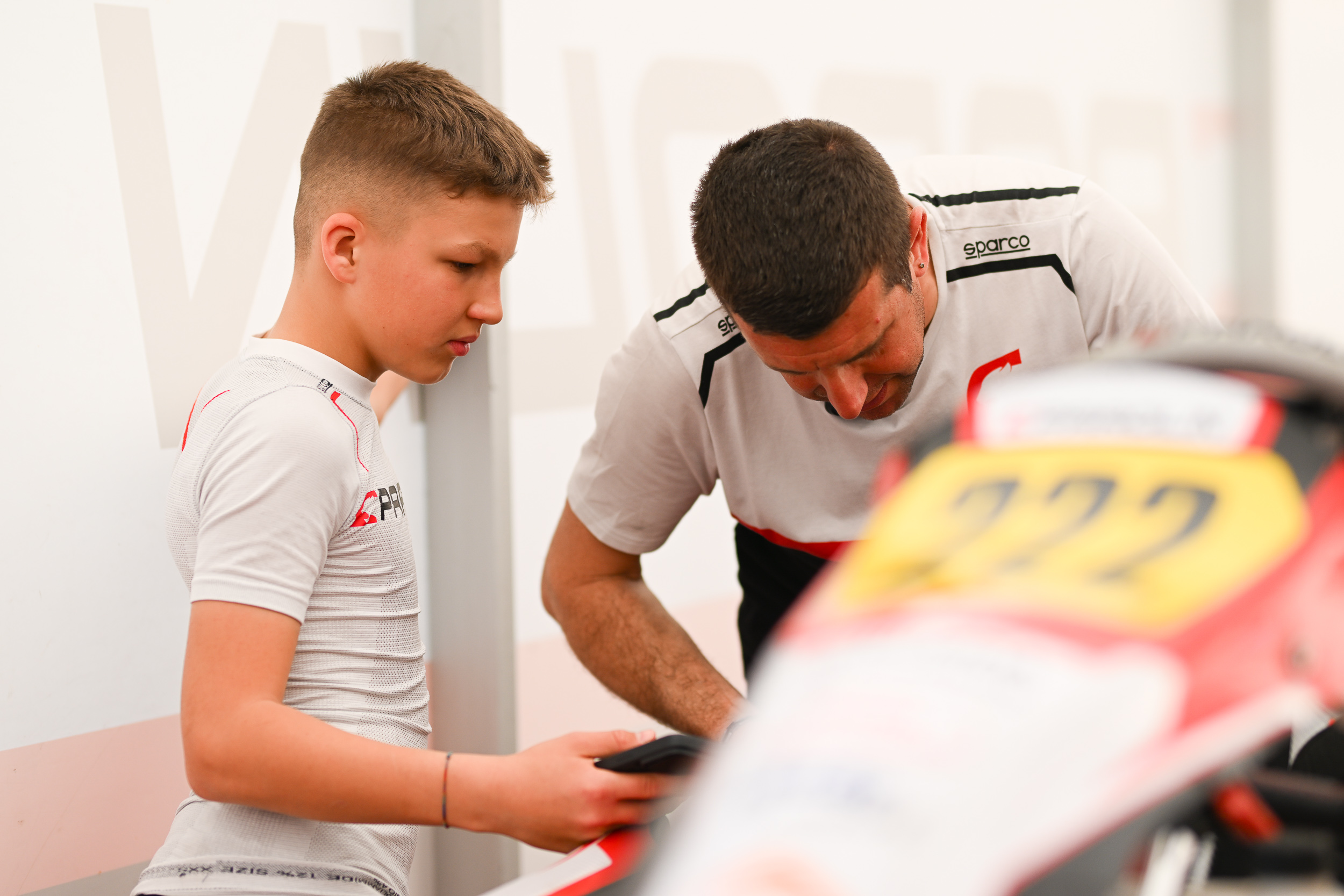 "Things improved somewhat on Saturday, as my pace got better, which allowed me to engage in some good battles during the remaining Heats, but unfortunately, it was not enough to qualify for the Super Heat. It was only a three position difference that I couldn't race on Sunday. I would like to thank Raffaele Polise and Felice Tiene for their hard work and effort in trying to make this weekend better. I am not discouraged and will continue to train and work hard to be ready for my next race, the WSK Open Series in early April." 
Tamás Gender Junior, OKJ-results:
Participants: 85
Qualifying group: P27
Qualifying overall: P78
E-F Heat: P23
C-F Heat: P24
D-F Heat: P23
A-F Heat: P20
Heats overall: P75
Super Heat: –
Super Heat overall: –
Final: –