Molnár Martin struggled to find his pace during the Champions of the Future Euro Series race weekend held in Trinec, Czech Republic, but he managed to shine in the final, where he finished after gaining 17 positions.
After a promising start on Wednesday's test day, Martin Molnár had to face more difficulties in the remaining part of the the race weekend at this year's second round of the Champions of the Future Euro Series in Trinec. At the Steel Ring International Circuit, the Energy Corse driver competed in both dry and wet conditions, but after a crash in Saturday's Super Heat, he was aiming for a decent racing in the final. He managed to achieve this by gaining 17 positions during the Final.
"I got into traffic during qualifying and then my kart was very slippery in the first heat. My pace improved by the second heat but it still wasn't quite right, just like on Friday when we struggled. We changed a lot of things on the kart, but it didn't want to come together," said the HUMDA-supported athlete, who finished in the top ten three out of five heats.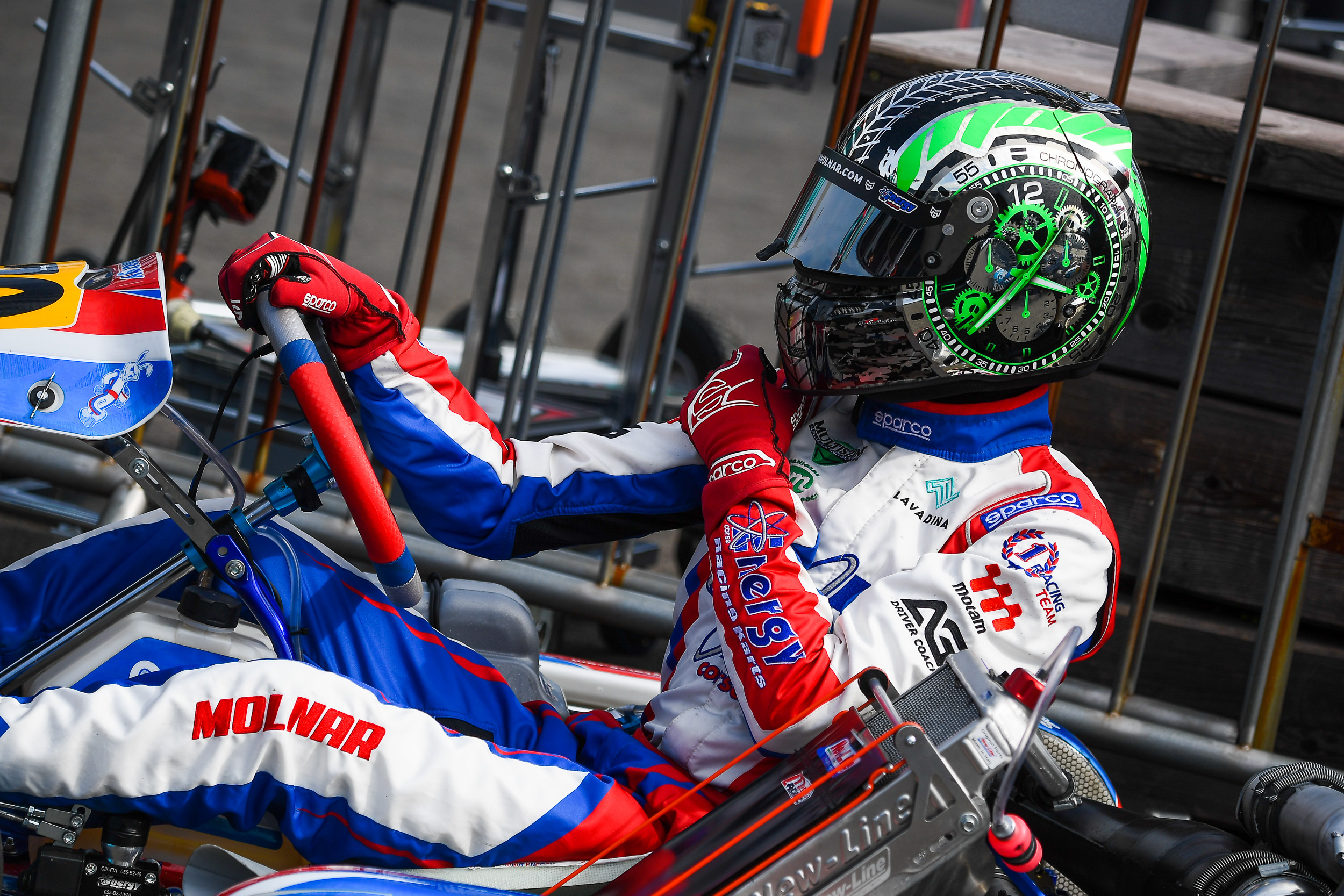 "After that, Saturday was not easy either. There was an accident during the Super Heat which I was involved in. I slipped off the track, pushed the kart back onto the track and continued racing. I managed to come back from a big distance, but I didn't have time to overtake. Then it started to rain in the final, and based on the rainy test day on Wednesday I was hopeful for a good pace, but this time I couldn't produce what I had three days earlier. However, I managed to climb up from 36th to 19th which can be considered to be a positive outcome for the day."
"We learned a lot from this weekend, which we can use in the next race, which will also be held here in Trinec. I would like to thank to the Energy Corse Team for their hard work, Machac Motors for the excellently prepared engine, and my team, partners, family, MOTAM, HUMDA Academy, my coach Antonio Galluccio, and my mechanic Andrea Terron for their support."
As Martin mentioned, the field will remain in the Czech Republic to participate in a European Championship round at Steel Ring between 19th May and 21st, which is less than two weeks away.
Martin Molnár, OK results
Participants: 82
Qualifying group: P7
Qualifying overall: P21
C-D Heat: P7
C-F Heat: P9
C-E Heat: P11
A-C Heat: P10
B-C Heat: P14
Heats overall: P29
Super Heat: P21
Super Heat overall: P36
Final: P19