Motorsport Talent Management is stepping up its presence in touring car racing with the addition of 19-year-old Levente Losonczy. The sports management arm of the TRP Hungary group combines experience gained in karting programs in Italy and touring car racing in the UK.  
Emerging touring car driver Levente Losonczy joins Motorsport Talent Management, bringing the MOTAM team to four drivers, alongside karting racer Martin Molnár and Tamás Gender Junior and touring car driver Gergő Rácz. The 19-year-old driver will continue to race for Aggressive Team Italia in the TCR Italy and TCR Europe series.   
The young talent has raced karts since the age of 10, he climbed the ladder in various Rotax championships before trying his hand at car racing by joining the Bohemia Clio Cup in 2019. After three seasons, Levente reached another milestone in his career: he started racing TCR cars in 2022. 
This year Levente is set to race in TCR Italy and TCR Europe with Aggressive Team Italia that prepared an intensive test and race program for him. He will drive Hyundai's state-of-the-art petrol-powered touring car, the Elantra N TCR at several world class venues, including F1 Grand Prix locations like Monza, Imola, Paul Ricard, Red Bull Ring, Barcelona and the Hungaroring between 16-18 June 2023.  
Levente's career will be supported by MOTAM in the areas of sports management, career planning, operational and administrative services, branding and marketing communication activities. He can also rely on a strong engineering and sporting backing from Aggressive Team Italia and Fit4Race that is responsible for his physical and mental preparation. Levente is supported by his personal sponsors OxxyGenum and Pillango GmbH.          
"I've heard from my foreign racing friends that it is such a big help for a driver to have professional management behind him, so I'm very happy to start working with MOTAM. It's going to be a very busy year for me on and off the track and I want to concentrate as much as possible on giving the best possible performance in TCR Italy and TCR Europe. We have a lot of work to do with the team, also in terms of training and management but I'm very enthusiastic about it," said Levente Losonczy.  
"It is an honor that Csaba Losonczy, a former racer and successful businessman, has entrusted MOTAM and we can be part of building Levi's career. We have gained experience in the Italian motorsport scene through our karting drivers, and we have also participated in a support series of BTCC with Geri Rácz in the UK, one of the strongholds of touring car racing. This way TCR is not unknown territory for us. We are also very happy to get in touch with a new partner, Aggressive Team Italia. We are looking forward to an intense year during which we will use our knowledge and contacts in management, marketing communication, coaching and other areas," said Tamás Őry, CEO of MOTAM.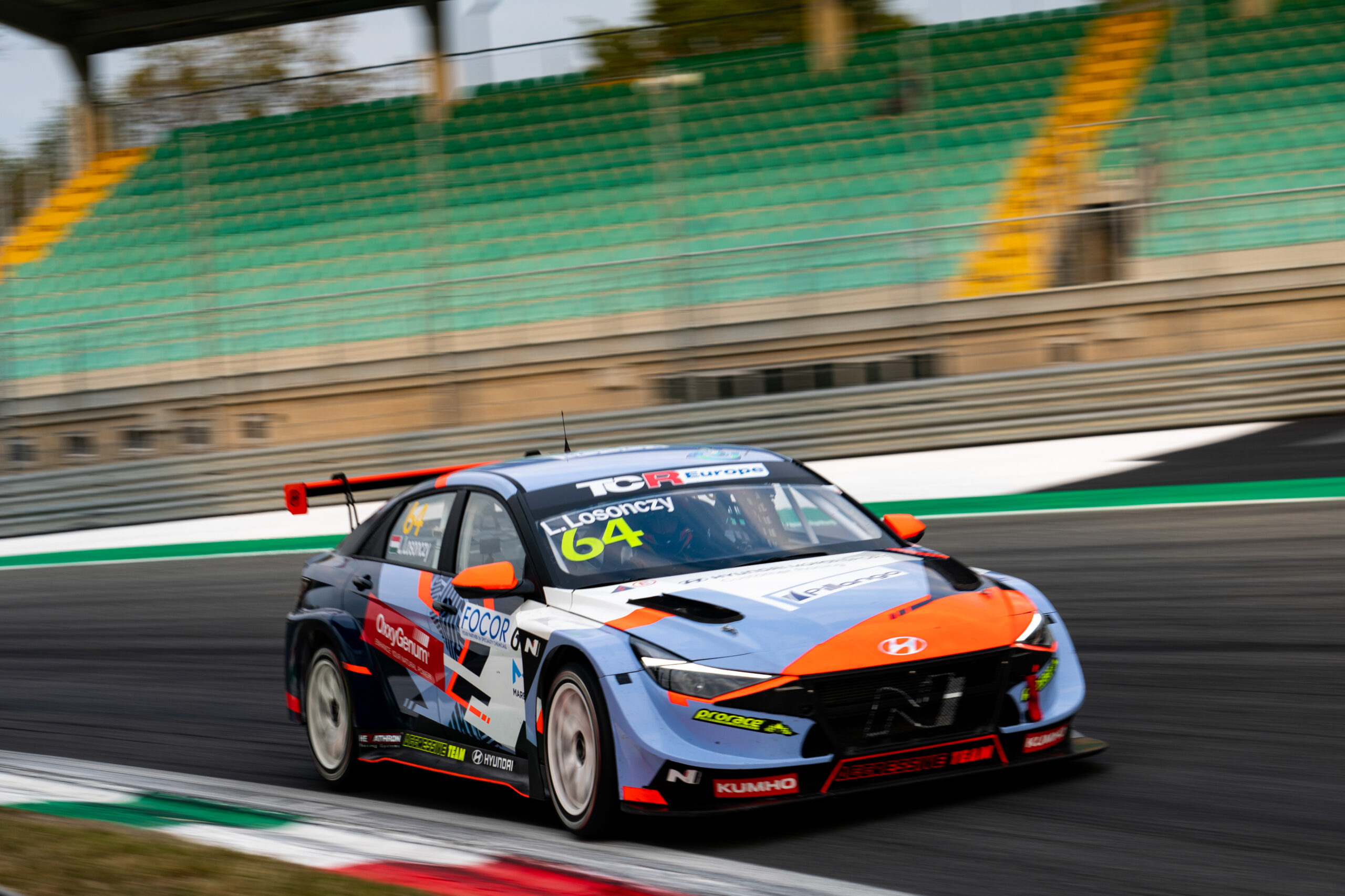 MOTAM: Unprecedented sports management program in Hungary 
Established in 2021, Motorsport Talent Management (MOTAM) is the sports management arm of TRP Hungary. It aims to extend the group's successful track record in the field of event management into talent management. MOTAM provides services to its clients in the areas of sponsorship, sports management, physical and mental training, communication, and legal affairs, specifically in the field of motorsports. Athletes can thus rely on the help of professionals in all elements of their careers to deliver the best possible performance.
One of the criteria for the selection of the athletes is Fit4Race's expert analysis and the continued performance coaching in terms of mental and physical preparations. Our management business focuses on the care of talented competitors in the fields of circuit racing, enduro motorcycling and rally racing.
MOTAM has managed drivers in prestigious international series including but not limited to the Rotax Max Challenge Euro Trophy, WSK, Champions of the Future, CIK-FIA karting championships, MINI Challenge JCW (a support series of BTCC), FIM EnduroGP World Championship and FIM SuperEnduro World Championship and has an extensive network of contacts in the UK and Italy.
In addition to sports management, MOTAM also develops and implements innovative business and educational concepts.