Martin Molnár is preparing for his second race weekend in a row in Valencia, Spain, where the opening round of this year's FIA European Karting Championship will be held this weekend. The Energy Corse driver will start the European Championship with useful experiences.
After a break of nearly two weeks, the top drivers of the European karting ranks are back in Spain, once again in Valencia, where the Kartodromo Internacional Lucas Guerrero will host the first round of this year's FIA European Karting Championship, following the Champions of the Future Euro Series.
The organisers have already announced a record number of entries, which means 90 competitors in the OK category, including Martin Molnár. This is a significant increase compared to last year.
As for the new features, there are plenty of them: the 1,428-metre track will host a European Championship race for the first time, but that's not the only change, as the points system for the qualifying and prefinals has been modified to encourage drivers to achieve even better results. In addition, in line with the FIA's sustainability strategy, 100% sustainable fuel will be used in this series from this year.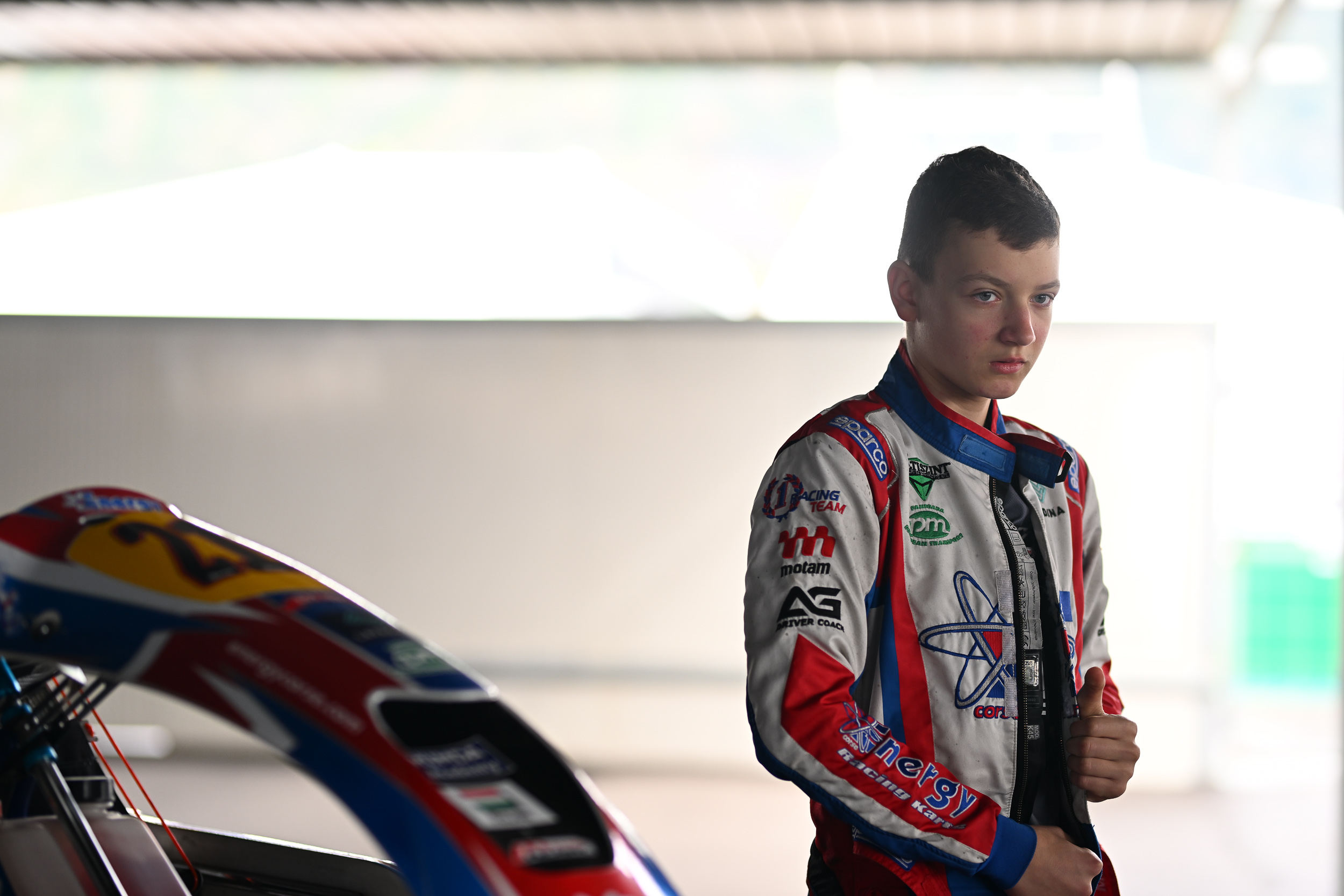 For Martin Molnár, the fact that he is familiar with the track and the different tyres compared to those used in the WSK Promotions races is a positive change from two weeks ago. He will try to build on these experiences in the opening round of the European Championship.
"During the last race weekend, I quickly learned the track and tried to get a feel for the tires as well. In the race, they behave very differently compared to the tires used in WSK races. In the first Heat, for example, you must be very careful with them because otherwise you won't have any tires left for the following Heats. This actually happened to me – my tires wore out a bit earlier than planned – but I'll take these experiences with me and use them to my advantage in the first round of the European Championship. Learning the track didn't take any time at the beginning of the weekend, so I'm confident that in addition to tire management, our pace will also be better," said the HUMDA Academy-supported athlete, looking ahead to the weekend.
Just like two weeks ago, the weather in Valencia is perfect (23-27 degrees during the day), but the field will also have to deal with occasional strong winds during the race weekend. The substantive part of the weekend begins on Friday at noon with the qualifying sessions, followed by Heats until early Saturday evening. Finally, on Sunday, the Preifinals and the Final will take place.
For results and other information about the competition, click HERE.