The FIA European Karting Championship is getting underway this weekend with a record-sized field in Valencia. Parolin Racing Kart Driver Tamás Gender Junior is back to line up on the grid again. 
Once again, Tamás Gender Junior will compete in Valencia, at the Kartodromo Internacional Lucas Guerrero. The Parolin Racing Kart driver entered the first round of the Champions of the Future Euro Series at the same venue less than two weeks ago, where he went all the way to the final. Now he will be competing in the opening round of the FIA European Karting Championship, in a much larger field than ever before, with 92 drivers.
The HUMDA-supported athlete gained a lot of useful experience on the 1428-metre track at the last race, which he will be able to use at the European Championship. It is also good news that he has fully recovered from his previous rib injury and will be 100% fit for the weekend.
That weekend brings several novelties in different areas: besides hosting a European Championship race for the first time at this location, the FIA has changed the scoring system for the qualifying and Pre-Final, and in line with their own sustainability strategy, the Federation has been using 100% sustainable fuel in the European Championship since this year.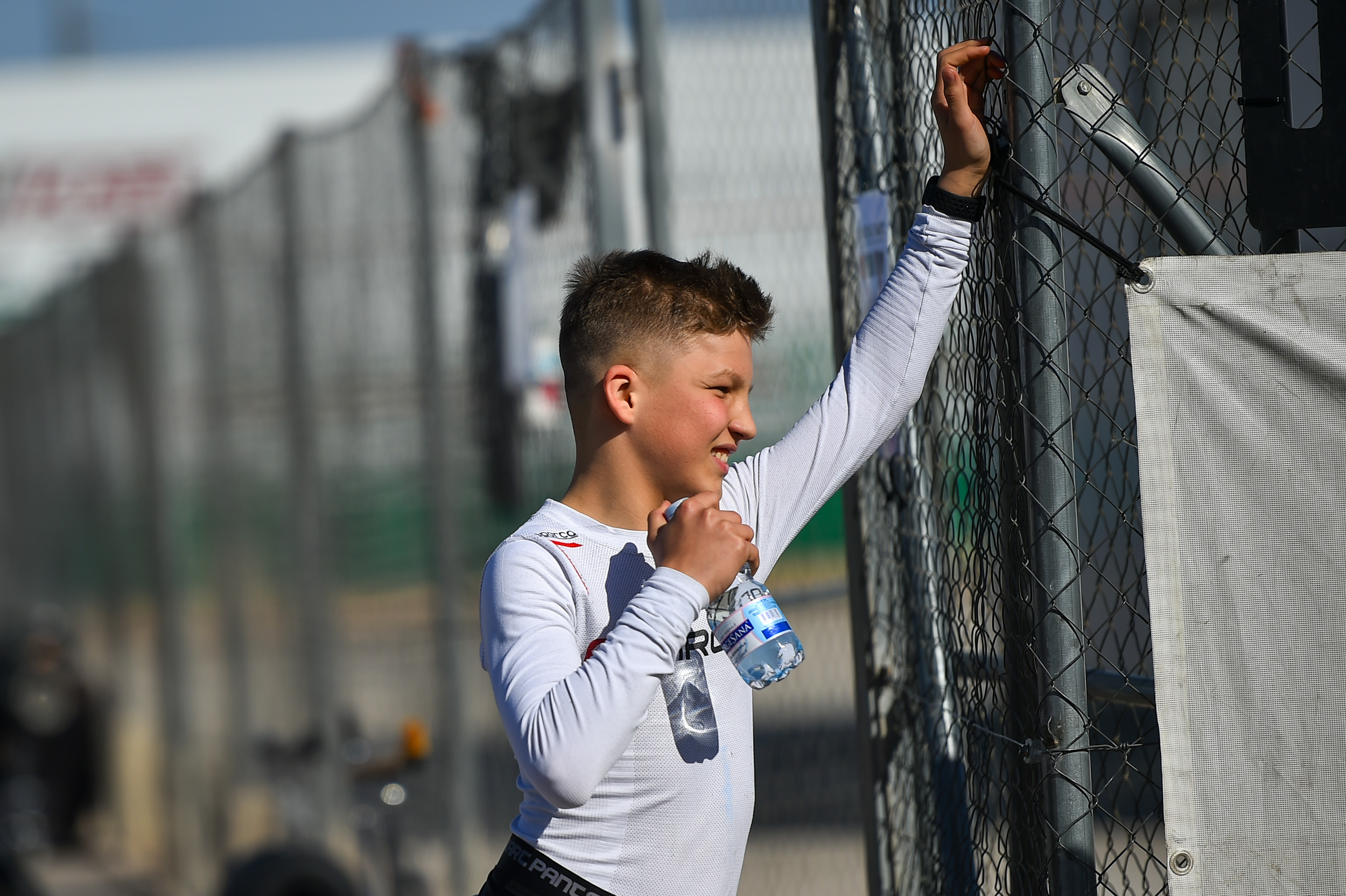 As for Tamás Gender Jr's preparation, in addition to the usual mental and physical training, he had some time for relaxation due to the nearly two-week break. The 12-year-old driver thus participated in the Automotive and Tuning Show (AMTS), which held at Hungexpo in Budapest, where Gender Racing Team presented their brand-new Formula 4 car and this year's team line-up. At the most prestigious domestic automotive trade show, the visitors were also able to see this year's kart of Tamás Gender Junior and Parolin Racing Kart, used in OKJ competitions.
Tamás Junior has already been lapping the track in Valencia and preparing for the first weekend of the European Championship with the Free Practice sessions. The race program of the event starts with the qualifying session at noon on Friday, March 24th, followed by the start of the heats on the same day, which will continue until early Saturday evening. The pre-final and final races will be held on Sunday as usual.
More information about the round in Valencia and results can be found HERE.