Motorsport Talent Management is helping to shape the career of touring car driver Geri Rácz as he embarks on a new challenge with a move to the UK in 2022. For the talented Hungarian racer, entry into the MINI CHALLENGE, and the support of last year's champion team EXCELR8 Motorsport, will provide Rácz with the opportunity to develop, while the high-quality racing and the expert audience will offer inspiration. The season opener was also attended by Tamás Őry, CEO of MOTAM and TRP Hungary Group, who gained insights as an event promoter in addition to his perspective as a driver manager.  
How did you feel when you returned from Donington Park, the first round of the British Touring Car Championship (BTCC)?
The whole atmosphere and the weekend were extremely inspiring and I am envious of the British motorsport culture. From a sporting point of view, the whole event was excellent, the schedule was very good, the programme was very packed and the audience was very appreciative; it was great to see the applause for the drivers when the race was over. Although I knew it was a serious race series beforehand, the BTCC exceeded my expectations.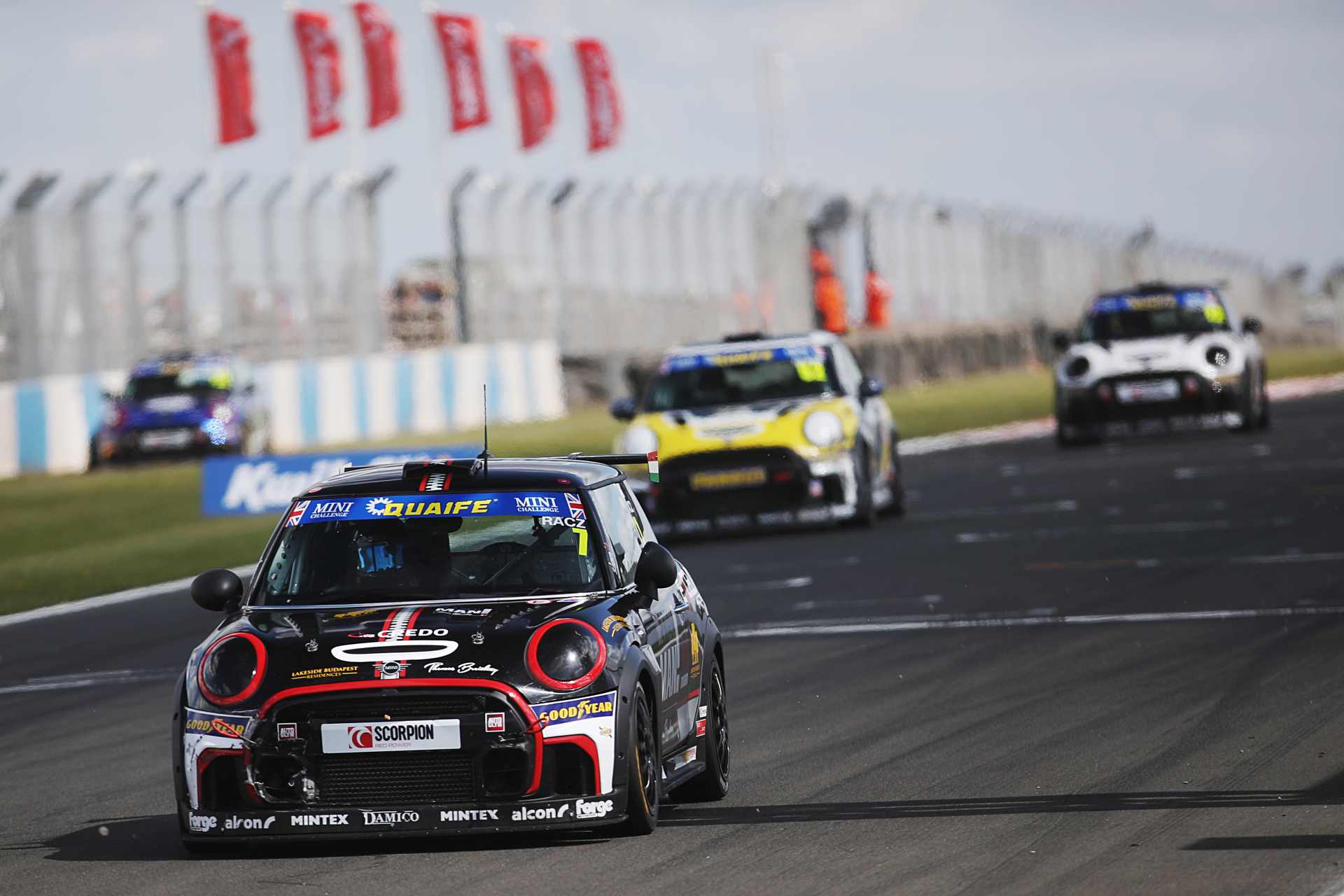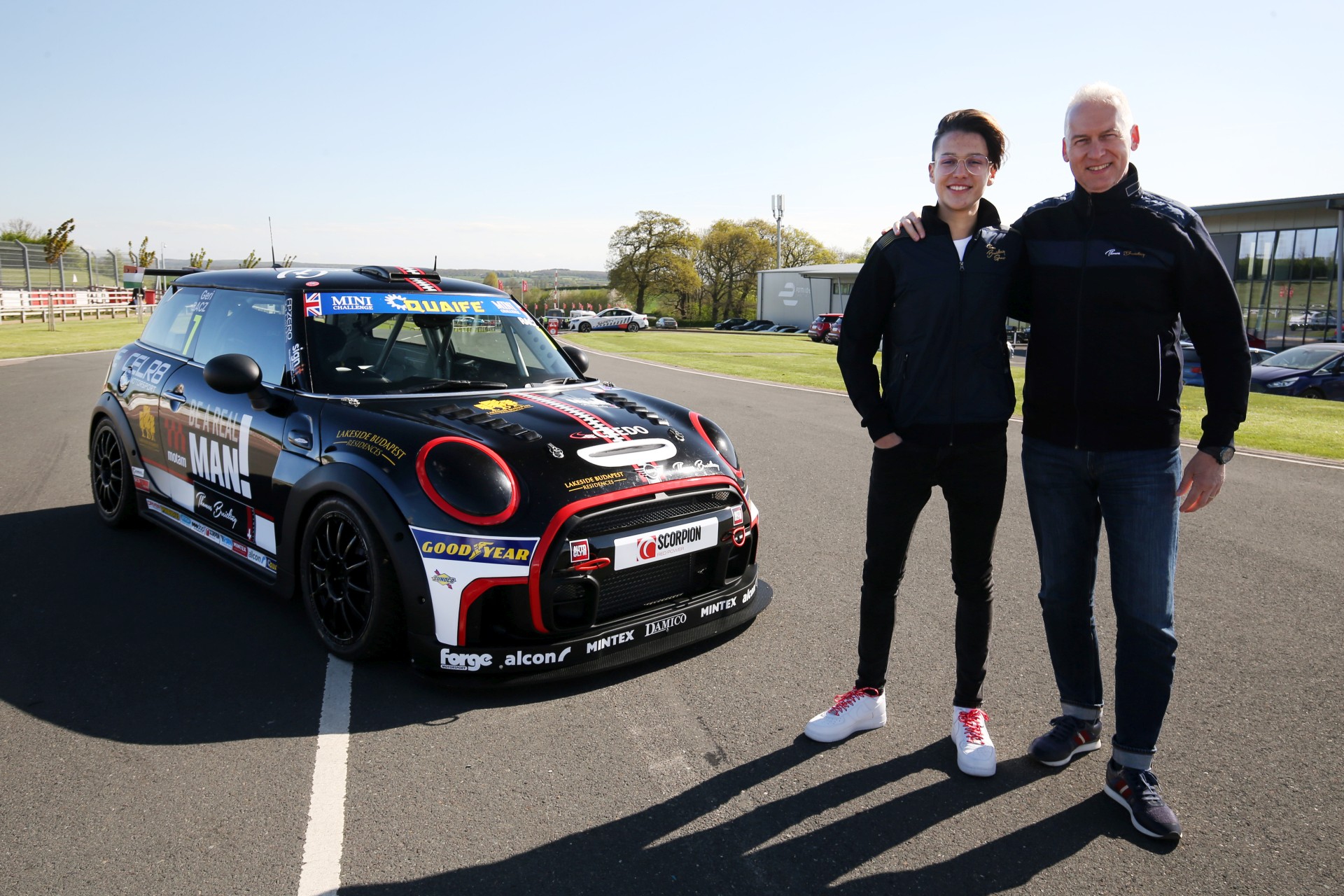 Here in Central and Eastern Europe, we are influenced by the WTCR because our fellow countrymen are racing there, but at the moment, the BTCC seems to be a more innovative platform.
They introduced the hybrid technology in touring cars which was very successful and they were very reliable, maybe there was one technical failure all weekend. It was very well received and also very exciting as a sporting event. It was close combat; the drivers were fighting each other all the way. It was great as a spectator.
Besides the BTCC, the MINI CHALLENGE was the most important event for you. How did you like the one-make championship in which Geri Rácz is competing?
The MINI CHALLENGE was also a very positive surprise for me. In the case of one-make championships, it's often doubtful whether the drivers are pushing beyond the limits or whether they are just forming a train of cars, but here we were in between. It was an extremely tough but sporting battle on the track with a very large field of almost 30 cars and from a spectator's point of view, I must say it was really enjoyable. Donington Park added to that with its picturesque scenery, so it was a very nice weekend.
What do you think of Geri Rácz's debut in the UK?
He's taken a huge step forward in his career: he's switched from a relatively small field, from a weaker, almost road-going car, to a real race car with a much higher power output of 275 hp. There were a lot of things that changed in his life, from having the steering wheel on the other side, putting slick tyres on the car, using a sequential gearbox and the fact that the MINI is a much more aggressive car to the one he has previously raced. That's not to mention the fact that there are many more people in the field, all on a foreign track, in a foreign language, with a new team and engineer.
Even for an adult, it's a challenge to have so many changes in your life at once so my most positive thing is that for a 16-year-old, he handled the changes very well and the whole weekend saw him develop.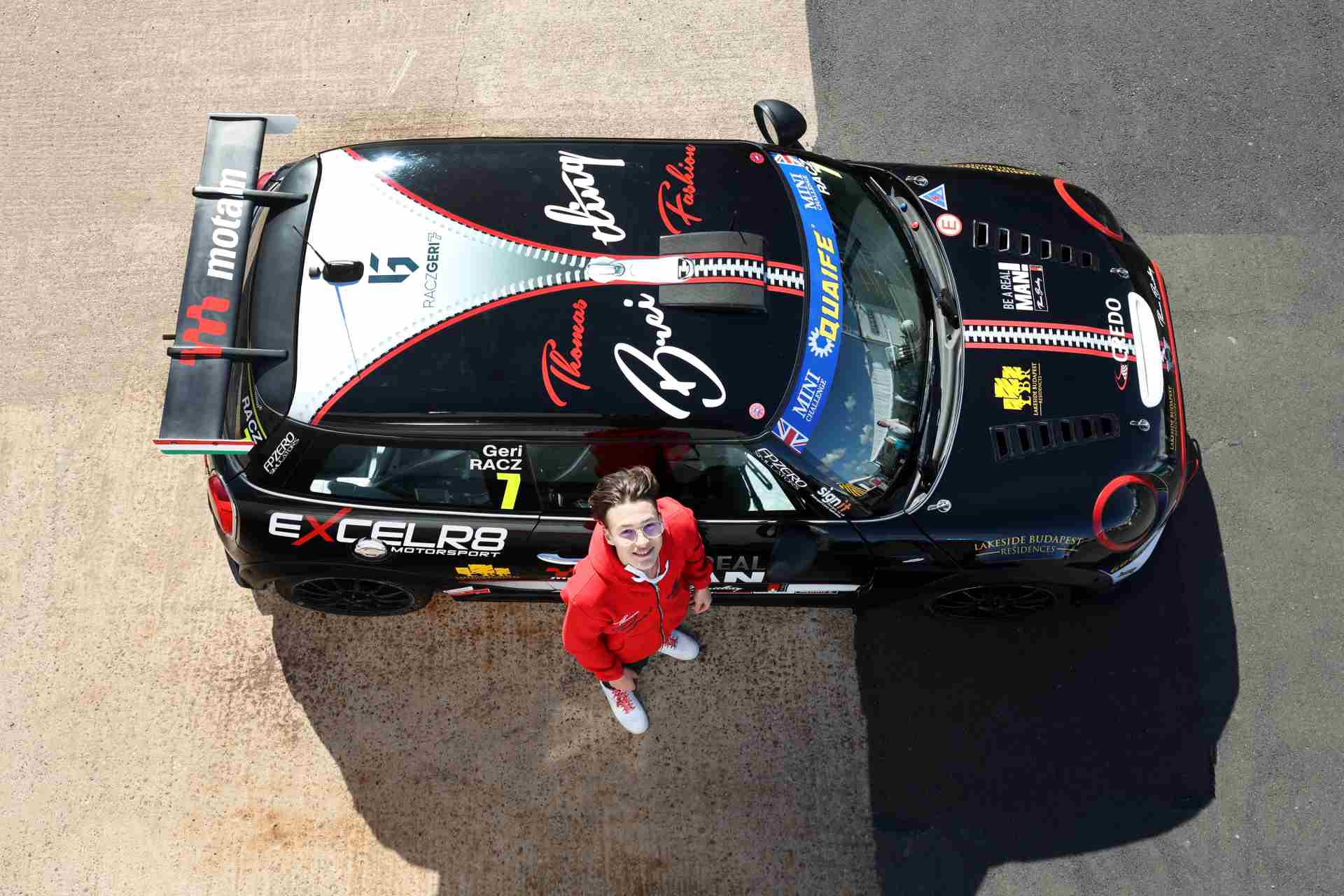 From qualifying onwards he learned gradually, and in the third race he was able to make better decisions in the same situation as in the first race. I'm completely satisfied, I can see that he has a very good environment to race in, his team-mates are very co-operative and EXCELR8 Motorsport is clearly a very professional team to be working with. 
As a sports manager, how do you see the prospects for Hungarian drivers in the British environment?
The UK, and specifically the BTCC platform, could be an alternative to consider. In Hungary and Central Europe, the junior series and the one-make championships have become a bit stale lately, or have a very small field racing on what are perhaps classed as less exciting tracks. In any case, they have lost their prestige, there are much fewer options to choose from.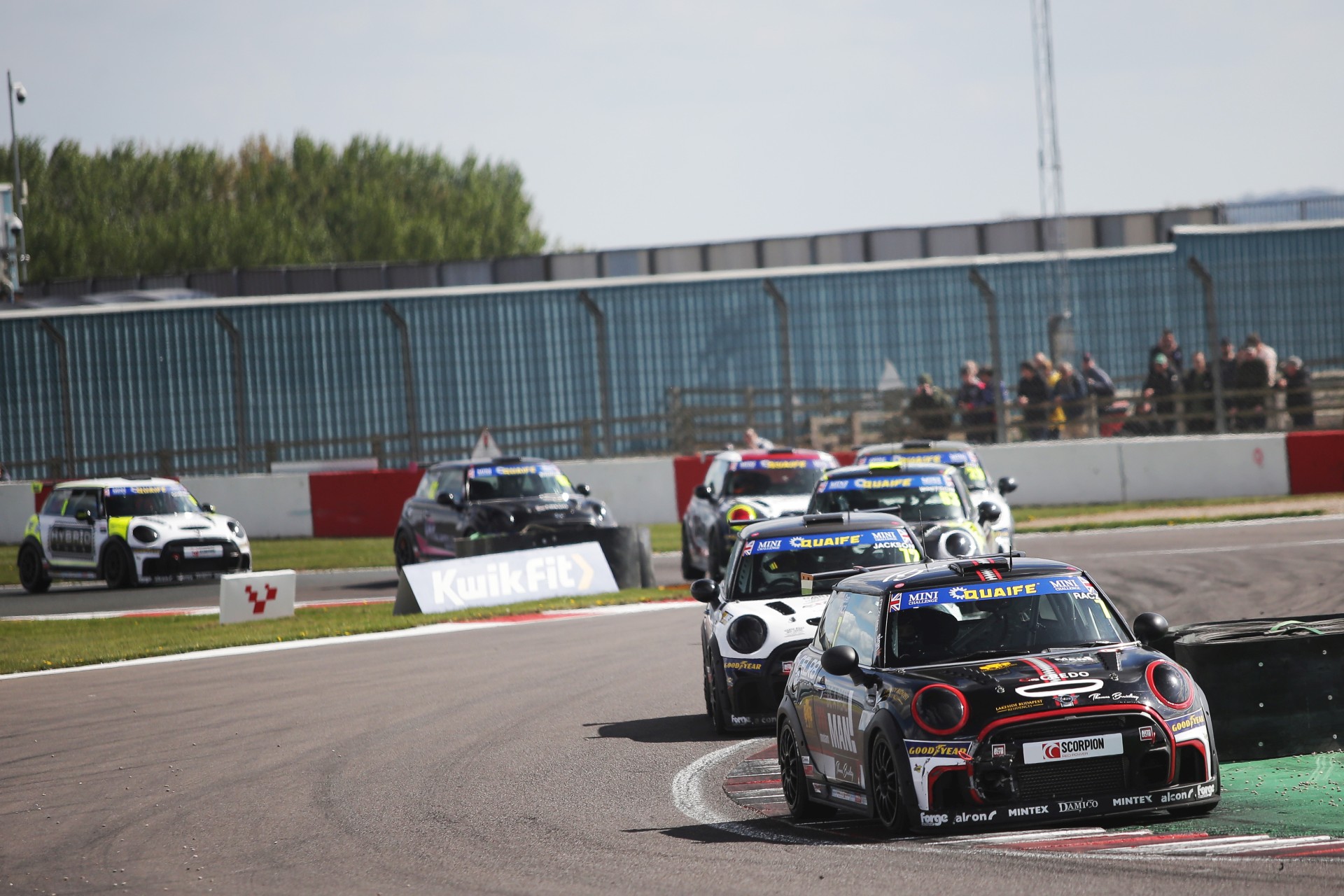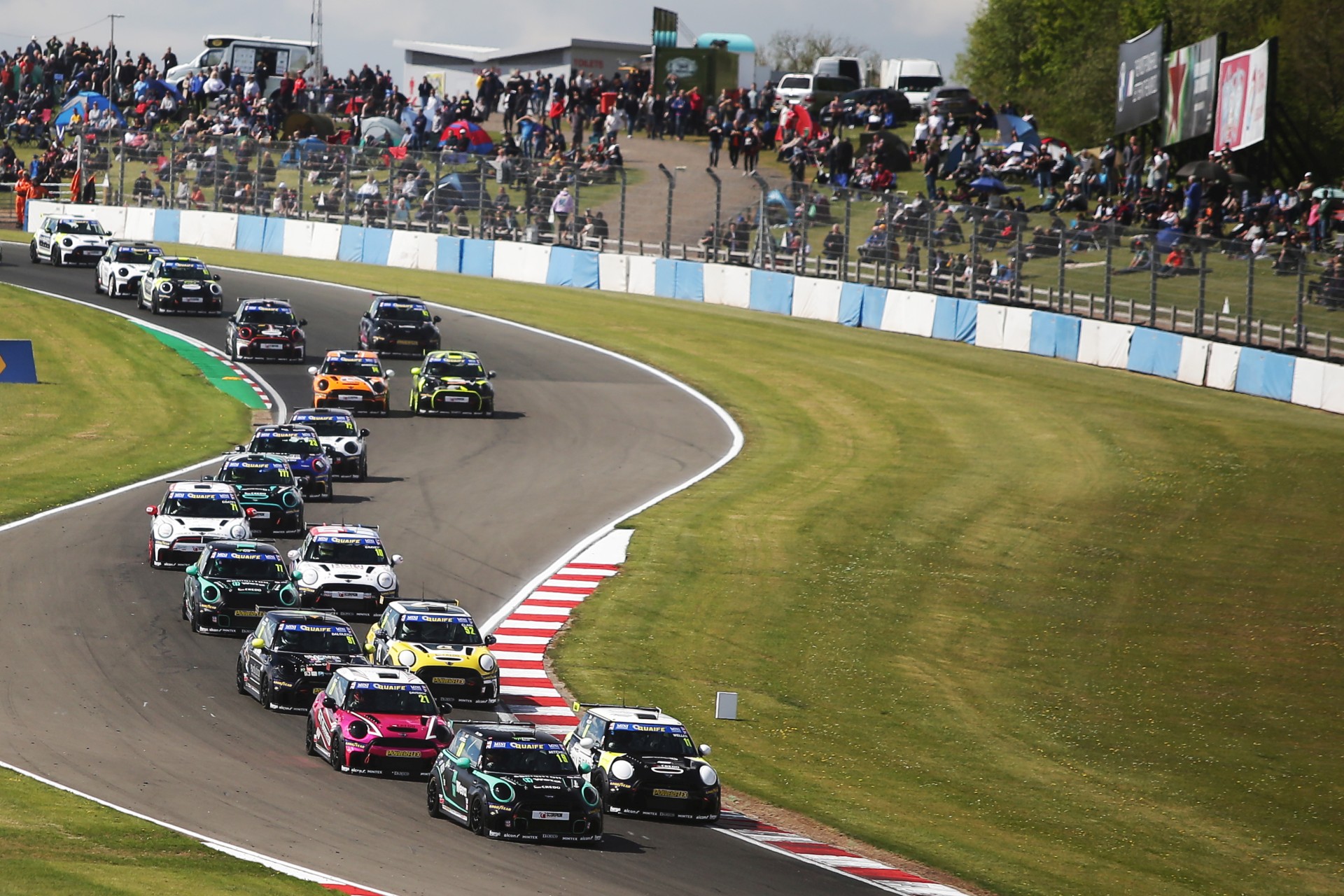 From a sporting point of view, there is no question that the MINI Challenge is the right direction. Unfortunately, it has to be acknowledged that there is an administrative problem because of Brexit that has to be dealt with, and the price level is higher than what is typical here at home. However, there are opportunities in all categories: Ginetta, MINI, Porsche Carrera Cup, Formula 4 and of course, in touring cars itself. It's great to have a strong field everywhere, with teams like Toyota Gazoo Racing, Hitech and Carlin. You can feel the atmosphere of professional motorsport.
What experience have you gained as an event organiser and promoter?
It's amazing that there is an interest and demand for motorsport experiences across all age groups. The event itself was flawless. A very big difference compared to the Hungarian public is that you have to spend about a tenth of the amount of money you would have to spend in Hungary to provide security to the event. It is a huge expense in Hungary to have an awful lot of organisers to steer people in the right direction. That is not necessary in the UK.