Gergő Rácz (2006) was only 11 years old when he first got into a racing car, he was interested in touring cars rather than karting. At first, he tried a street legal Suzuki Swift, did his first kilometres with the help of a booster seat and learned to drive on a racetrack.
He joined Swift Cup Europe at the age of 12 years, when he was old enough to fulfil the minimum requirement. After his debut in 2018, Gergő finished 3rd in the junior classification at the Salzburgring only in the second race of his life. In 2019, he finished 2nd among the drivers under 16 years of age. During the 2020 season, he took his first overall victory of his career by winning in Brno.
In 2021, he moved to M1RA and competed in a more powerful 1.4 litre turbocharged car and claimed overall victories at the Salzburgring and the Slovakiaring. This enabled him to finish the season in 4th place in the standings.   
Sport has a major role in Gergő's family; his father, Gyula Rácz, used to play football for Ferencváros and then tried his hand at rallying as well. His son also played football and athletics, but eventually opted for motor racing. In addition to his racing career, Gergő is studying at a bilingual high school, where he is also taking English and Spanish courses.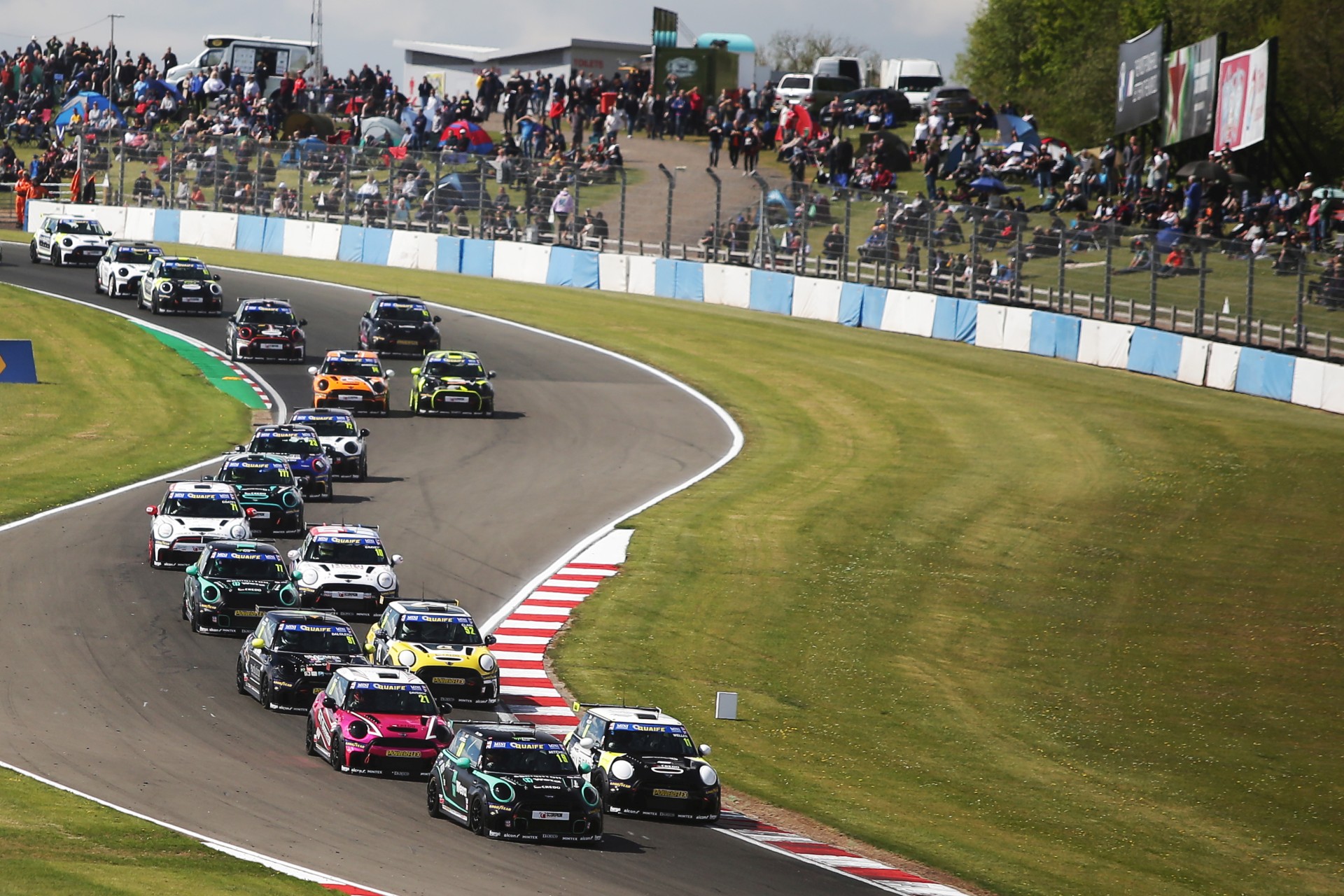 The MINI Challenge JCW Class is a permanent support series of the legendary British Touring Car Championship (BTCC). The JCW Class is the MINI CHALLENGE's upper category, with drivers using identical race cars based on the F56 MINI with Goodyear slick tyres, sequential gearboxes and a minimum power output of 240 bhp.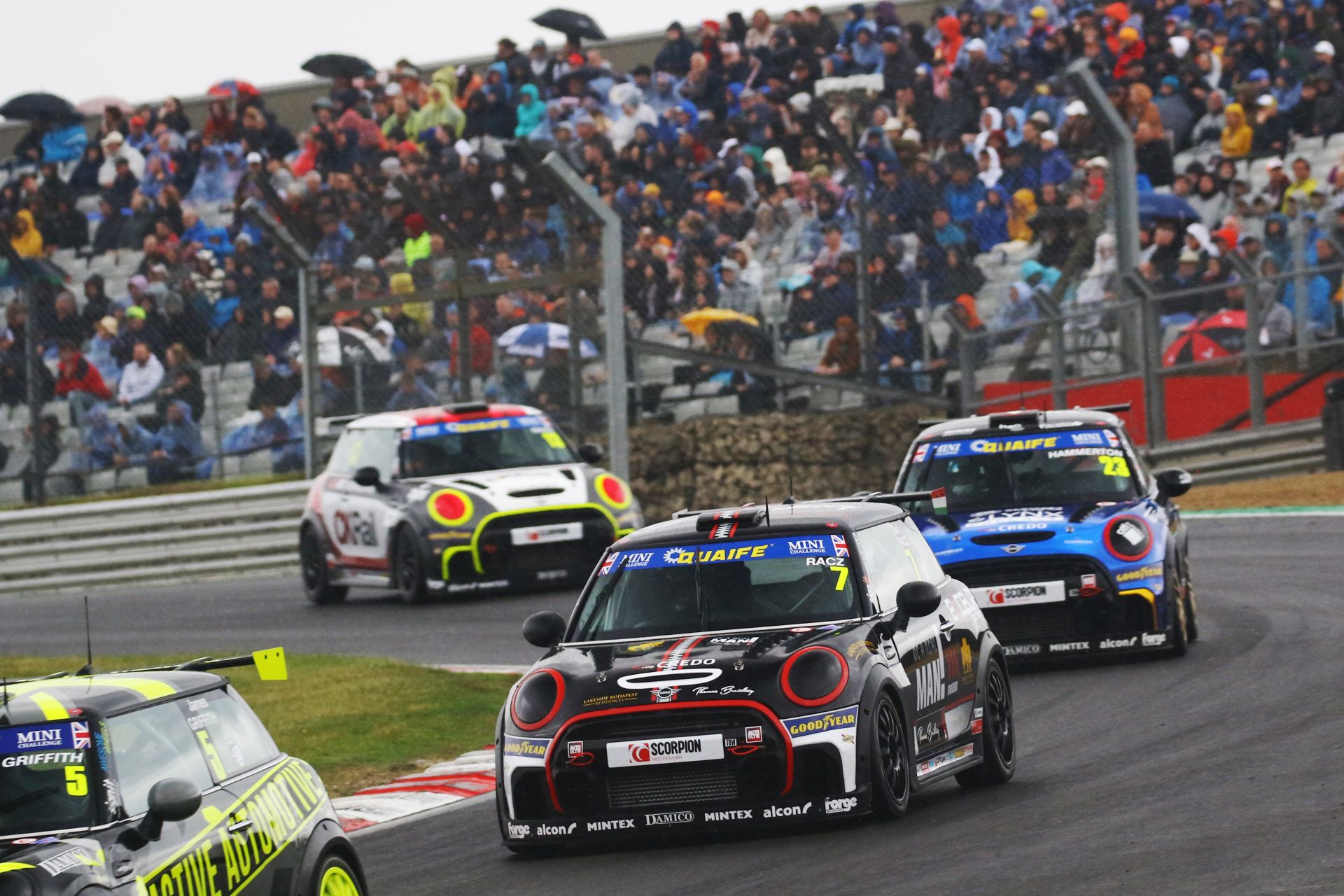 The series is hosted in the pinnacle of touring car racing, scheduled to start on the Donington Park National circuit on the weekend of 23-24 April 2022, with drivers competing in a total of 21 races over 7 rounds at legendary venues such as Brands Hatch and Silverstone. The large on-site crowds and the television broadcasts create new opportunities for Gergő Rácz.
Make
Gen 3 F56 MINI Hatch
Engine
2.0lt turbo, 275 bhp
Weight
c1170kg with driver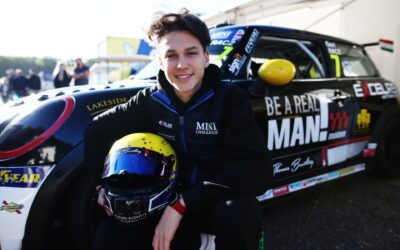 The Hungarian driver had a hard weekend, but still improved one place in the overall standings